Fentanyl robbed the word of two irreplaceable musical geniuses in less than 18 months.
Prince unintentionally overdosed on a combination of fentanyl and the similar, though less-powerful opioid, U-47700 on April 16, 2016. Then, on October 22, 2017, Tom Petty experienced fatal cardiopulmonary arrest after taking a cocktail of medications that included fentanyl, oxycodone, alprazolam (e.g., Xanax), temazepam (e.g., Restoril) and citalopram (e.g., Celexa).
Both men had legitimate needs for prescription painkillers. Prince suffered from arthritis and a degenerative hip condition brought on by decades of energetic stage shows. Petty had a fractured hip bone that he endured without seeking surgical repair while completing a tour that lasted most of his last year of life.
But both men also appear to have suffered from the irresponsible prescribing and dispensing of addictive, and all-too-often deadly, medications.
Overdoses on fentanyl, oxycodone, hydrocodone and the street drug equivalent of those medications, heroin, claim an estimated 90-100 lives across the United States each day. The crisis has been building for 20 years, and I began sounding the alarm about fentanyl in particular as early as 2008.
Morphine, the baseline opioid painkiller, has legitimate therapeutic uses. So do fentanyl and oxycodone and the rest of the drugs in the class. But fentanyl can be as much as 100 times more potent than morphine. Physicians must dose it carefully. Pharmacists must monitor for abuse and diversion of fentanyl. Patients should be cautious, especially while using fentanyl along with other sedating medications like alprazolam.
In light of the overwhelming evidence that none of this was happening with sufficient frequency, my Virginia Beach dangerous drug attorney colleagues and I sent an open letter to the FDA commissioner in June 3, 2010, urging that the agency enforce the following requirements:
Prescription of any fentanyl pain patch [e.g., Duragesic] must only be administered for terminal illness or terminal cancer patients, or
Prescription of any fentanyl pain patch must only be supervised and handled by either hospital staff, or home health care nurse (e.g., patients not authorized to remove or handle patches), and
Strongly suggest the use of any other less powerful pain medication in the case of nonterminal/cancer patient pain control.
Such restrictions were not enacted. This situation, described in a January 20, 2018, Politico call to action, persists:
The opioid epidemic has also made some pharmaceutical companies very rich, a real barrier to getting the industry to buy into change. Sales of prescription opioids almost quadrupled between 1999 and 2014 as the number of prescriptions soared. By 2010, there were more than eight opioid prescriptions for every 10 people. Purdue Pharma, the makers of OxyContin, have sold more than $25 billion worth of the drug in the past decade.
Meanwhile, more than 250,000 people died from opioid overdoses in the past decade. Some projections say that could double in the decade ahead, under worst-case scenarios.
Blame for the lack of regulatory and health industry action to address the opioid crisis — and, in particular, the fentanyl crisis — should be shared widely. Problems went largely ignored during the 16 years that George W. Bush and Barack Obama controlled health policy. While Trump administration officials have declared opioid overprescribing, illegal diversion, abuse and overdoses a national emergency, few actual steps have been taken. Further, almost no additional funds have been allocated to bolster federal anti-opioid programs already in place.
I mourn each needless loss of life to an opioid. The one hope now is that high-profile tragedies such as the deaths of Prince and Tom Petty will prompt changes that save others' lives.
EJL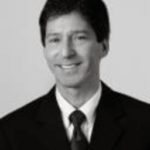 Rick Shapiro has practiced personal injury law for over 30 years in Virginia, North Carolina, and throughout the Southeastern United States. He is a Board Certified Civil Trial Advocate by the National Board of Trial Advocacy (ABA Accredited) and has litigated injury cases throughout the eastern United States, including wrongful death, trucking, faulty products, railroad, and medical negligence claims. His success in and out of the courtroom is a big reason why he was named 2019 "Lawyer of the Year" in railroad law in U.S. News & World Report's Best Lawyers publication (Norfolk, VA area), and he has been named a "Best Lawyer" and "Super Lawyer" by those peer-reviewed organizations for many years. Rick was also named a "Leader in the Law, Class of 2022" by Virginia Lawyers Weekly (total of 33 statewide honorees consisting of lawyers and judges across Virginia). In September 2023, Rick was selected as a recipient of the National Board of Trial Advocacy (NBTA) 2023 President's Award. Although many nominations were submitted from across the country, Rick was just one of eight attorneys chosen by the prestigious National Board which certifies civil trial attorneys across the U.S.