Despite the required testing and approval process put in place by the Food and Drug Administration (FDA), dangerous drugs still end up on the market and drug recalls take place. Even though clinical trials are supposed to find any safety issues with a drug, consumers are the guinea pigs for medications, supplements, and devices, which were designed to heal but result in deadly consequences.
In the event you suspect a dangerous drug caused serious injury to you or someone you know, seek the assistance of a Virginia personal injury attorney to assess your legal rights.
The Federal Watchdog

The FDA is responsible for the "safety, efficacy and security of human and veterinary drugs, biological products, medical devices, our nation's food supply, cosmetics, and products that emit radiation."
The agency's purpose is to advance and promote health with regulated innovations, dispense accurate information and encourage affordability of products.
The latest drug and medical device recalls can be found on the FDA website.

The Fallout from Dangerous Drugs
Aside from just outright danger from toxic ingredients, many drugs are labeled incorrectly and do not fully disclose the ingredients or omit important information. Dosages may be incorrect, or contaminants such as glass fragments or cross contaminations from other drug formulations may occur.
Insufficient packaging may also create a hazardous issue as with the case of injections where it was found there were leaking products, particulate matter and injections missing their port protectors.
All these factors and more, make for a dangerous scenario for consumers. Side effects can run the gamut from muscle aches to death. Gastrointestinal problems, allergic reactions, heart attacks, and strokes have occurred. Paralysis (total or partial) is a known side effect, as are suicidal tendencies with the use of antidepressants. Cancer-causing drugs have also been a major concern.

Compassionate Legal Assistance
When you or a loved one is suffering the pain from a dangerous drug that was prescribed to heal, the results can be devastating. What should have been a promising improvement turned into a life-altering nightmare. A person's health is not something that should be gambled on.
When a drug causes a serious adverse reaction, it is only fair that you be compensated for your loss, pain, and suffering. A skilled and experienced Virginia dangerous drug attorney can assist you in getting the financial damages you deserve for the losses you have sustained.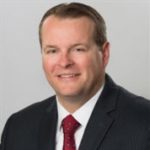 An experienced personal injury attorney with dual licensure in Virginia and North Carolina, Eric Washburn received a B.B.A. in Finance from James Madison University—initially worked in the information technology field before obtaining his law degree from Thomas M. Cooley Law School in Lansing, Michigan. Once an Assistant Commonwealth's Attorney in Danville, Va., Eric has been recognized by Super Lawyers Magazine as a "Rising Star" Super Lawyer in Virginia since 2014.