"The NFL knew as early as the 1920s of the harmful effects on a player's brain of concussions; however, until June of 2010 they concealed these facts from coaches, trainers, players and the public."
This quote comes from papers filed by a group of 73 former professional football players with the Los Angels Superior Court on July 20, 2011. According to the Associated Press, health problems plaintiffs say are linked to repeated concussions include "dementia, headaches, memory loss, blurred vision, sleeplessness …, depression, anxiety, 'explosive mood changes,' poor judgment and substance abuse." Helmet maker Riddell, which supplied all NFL teams for decades, is also named as a defendant in the suit.
League officials have not officially commented on the allegations that it lied about brain injury risks for nearly 90 years.
As a personal injury attorney who has represented mild traumatic brain injury victims and people hurt on the job because they received insufficient warnings or protections, I suspect the NFL will have a difficult time avoiding all liability for the long-term mental and physical disabilities football players experienced after suffering concussions in games and practices. Most employee safety laws — such as the Federal Employers' Liability Act, or FELA, which protects railroad workers, and the Jones Act, which stipulates workplace protections for merchant seamen — make corporations responsible for warning about and preventing health problems they should know about. It would be difficult for anyone involved in football to completely deny knowledge of the debilitating effects of blows to head.
In fact, the NFL has a history of investigating brain injuries, dementia and mental disorders such as Parkinson's disease. The league's Mild Traumatic Brain Injury Committee, which convened in 1994, is named specifically in the players' lawsuit. Even before then, legends of the game such as John Mackey and Mike Webster had been begun showing symptoms of a condition now known as chronic traumatic encephalopathy. CTE has more commonly been called "punch drunk syndrome."
The reason former players sued the NFL instead of the teams for which they played is because the National Football League operated as a sovereign entity for almost it entire history. The seemingly odd situation in which groups such as the Dallas Cowboys and Washington Redskins were franchises licensed by the NFL remained in effect, in a legal sense, until 2010.
Regardless of exactly when the short- and long-term concussion dangers for footballers became apparent, those risks are certainly known now. Sports officials at all levels are instituting new rules aimed at better preventing, diagnosing and treating MTBIs. Long-overdue assessments of helmet design and protective capacity are also being undertaken. But, as this lawsuit and tragic incidents such as the suicide of Hall of Fame defensive back Dave Duerson indicate, much irreversible damage has already been done to players' brains. If it turns out that such problems could have been avoided had only the NFL been honest about concussion risks, the league has much to answer for.
EJL
About the Editors: The Shapiro, Cooper, Lewis & Appleton personal injury law firm, which has offices in Virginia (VA) and North Carolina (NC), edits the injury law blogs Virginia Beach Injuryboard, Norfolk Injuryboard and Northeast North Carolina Injuryboard as pro bono services.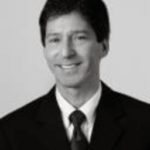 Rick Shapiro has practiced personal injury law for over 30 years in Virginia, North Carolina, and throughout the Southeastern United States. He is a Board Certified Civil Trial Advocate by the National Board of Trial Advocacy (ABA Accredited) and has litigated injury cases throughout the eastern United States, including wrongful death, trucking, faulty products, railroad, and medical negligence claims. His success in and out of the courtroom is a big reason why he was named 2019 "Lawyer of the Year" in railroad law in U.S. News & World Report's Best Lawyers publication (Norfolk, VA area), and he has been named a "Best Lawyer" and "Super Lawyer" by those peer-reviewed organizations for many years. Rick was also named a "Leader in the Law, Class of 2022" by Virginia Lawyers Weekly (total of 33 statewide honorees consisting of lawyers and judges across Virginia).