Schools in Virginia (VA) stand near the top of national rankings for preparing children's, teens', and young adults' mind to understand and solve the world's problems. If recent efforts to develop and enforce guidelines for recognizing and treating concussions among middle school and high school athletes succeed, the Commonwealth will also join the leaders in protecting youngsters' brains from serious injury.
Virginia lawmakers recently required experts in mild traumatic brain injury and athletic trainers, coaches, teachers and educational administrators to draft rules for ensuring that children who suffer concussions while participating in sports receive proper medical care as soon as possible and until they fully recover mental and physical functions.
The group formed to develop concussion guidelines for students participating in Virginia High School League-sanctioned events presented its draft rules to the Virginia Board of Education on November 18, 2010. Board member have until January 2011 to consider the rules, but few changes are expected to the plan that would, as reported in the Virginian-Pilot,
require athletes and their parents to review materials provided by the school division about the effects of concussions. They would have to sign and submit a statement acknowledging that they understood the information.

An athlete who experiences a concussion wouldn't be allowed to train or participate in any athletic event until he or she no longer exhibits symptoms while at rest or under exertion. The student would also need to receive a written release from a licensed health care provider.
As the father of a high school wrestler and other children involved in youth sports, I am pleased to see adults charged with protecting young athletes taking concussion diagnosis and treatment seriously. Increasing evidence shows that untreated and repetitive brain injuries can lead to lifelong problems and even early death. Having well-defined concussion guidelines in place will help coaches, trainers, athletes and health care providers act correctly when concussions occur and prevent long-term difficulties.
EJL
About the Editors: The Shapiro, Cooper, Lewis & Appleton personal injury law firm, whose attorneys work out of offices in Virginia (VA) and North Carolina (NC), edits the injury law blogs Virginia Beach Injuryboard, Norfolk Injuryboard, Eastern Shore Virginia Injury Attorneys Blog and Northeast North Carolina Injuryboard as pro bono services.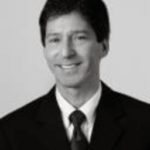 Rick Shapiro has practiced personal injury law for over 30 years in Virginia, North Carolina, and throughout the Southeastern United States. He is a Board Certified Civil Trial Advocate by the National Board of Trial Advocacy (ABA Accredited) and has litigated injury cases throughout the eastern United States, including wrongful death, trucking, faulty products, railroad, and medical negligence claims. His success in and out of the courtroom is a big reason why he was named 2019 "Lawyer of the Year" in railroad law in U.S. News & World Report's Best Lawyers publication (Norfolk, VA area), and he has been named a "Best Lawyer" and "Super Lawyer" by those peer-reviewed organizations for many years. Rick was also named a "Leader in the Law, Class of 2022" by Virginia Lawyers Weekly (total of 33 statewide honorees consisting of lawyers and judges across Virginia).