Personal watercraft, or PWCs, such as Jet Skis and Sea-Doos, are a popular type of recreational boat because of their size, speed, maneuverability, and cost. Because of these desirable attributes, many mistakenly view them as toys and fail to follow boating safety standards during their operation. As a result, a fun day out on the lake can easily result in a trip to the hospital.
In 1998, the National Transportation Safety Board conducted a personal watercraft safety study and found "PWC are the only type of recreational vessel for which the leading cause of fatalities is not drowning; in PWC fatalities, more persons die from blunt force trauma than from drowning." During this study, the NTSB found that vessel collisions (i.e., between two PWC or between a PWC and a boat) comprised the vast majority of accidents, followed by falls overboard and collisions with an object. PWC accidents reported were primarily a result of operator error, including inattention, inexperience (i.e., lack of experience, education, and training), speeding, and improper lookout.
While minor injuries accounted for the majority of injuries reported (61%), a substantial portion (36.5%) covered moderate, serious, severe, critical, and maximum injuries. A moderate injury included a fractured pelvis, dislocated knee, major skin lacerations, two or three broken ribs, or retinal detachment. As the most prevalent type of accident, vessel collisions resulted in mostly lower extremity injuries with skeletal fractures and breaks comprising almost half of all injuries reported. While skeletal fractures and breaks are rarely life-threatening, head injuries, which account for one-quarter of all injuries reported, are much more concerning. Head injuries included penetration of the head, open lacerations of intracranial vessels, skull fractures, and facial injuries. Some single-vessel accidents also resulted in serious spinal injuries.
Knowing that such serious injuries can occur out on the water, you should want to take every precaution to prevent suffering such injuries while riding a PWC. When riding a PWC, please keep the following safety tips in mind:
Wear a well-fitting life vest to prevent drowning. This is a must for every operator and passenger. Collisions often happen without warning, and if you are in shock or have sustained bodily injury, a life vest will keep you afloat while help is on the way.
Keep a safe distance from other vessels, including PWC and boats.
Take boater safety courses and educate yourself about safe practices on the water.
Observe safe speeds and avoid boaters that are speeding or racing.
Supervise your teenage children and insist on education and training before allowing them to take PWC out by themselves.
Please keep in mind that depending on where you operate the PWC, different laws may apply in regards to a personal injury claim. For instance, a contributory negligence standard may apply to PWC personal injury cases in Virginia. As a result, if the Court finds the plaintiff even 1% at fault, he or she will be barred from recovering any money from the defendant(s). In contrast, the comparative negligence standard applies to PWC personal injury cases that occur in navigable waters governed by maritime law, where the plaintiff would still be able to recover even if he or she were partially at fault, but the amount could be reduced by his or her percentage of fault. A lawyer experienced with accident cases on the water can help provide advice about what law applies in your case.
Because recovery in an accident is not certain, it is absolutely imperative that you protect yourself from reckless and dangerous behavior that could lead to life-altering injuries. We all want to have fun, but make sure you take the right precautions to ensure many more seasons out on the water!
About the Editors: The Shapiro, Cooper, Lewis & Appleton personal injury law firm with offices in Virginia (VA) and North Carolina (NC) edits the injury law blogs Virginia Beach Injuryboard, Norfolk Injuryboard and Northeast North Carolina Injuryboard as pro bono services.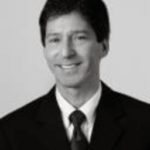 Rick Shapiro has practiced personal injury law for over 30 years in Virginia, North Carolina, and throughout the Southeastern United States. He is a Board Certified Civil Trial Advocate by the National Board of Trial Advocacy (ABA Accredited) and has litigated injury cases throughout the eastern United States, including wrongful death, trucking, faulty products, railroad, and medical negligence claims. His success in and out of the courtroom is a big reason why he was named 2019 "Lawyer of the Year" in railroad law in U.S. News & World Report's Best Lawyers publication (Norfolk, VA area), and he has been named a "Best Lawyer" and "Super Lawyer" by those peer-reviewed organizations for many years. Rick was also named a "Leader in the Law, Class of 2022" by Virginia Lawyers Weekly (total of 33 statewide honorees consisting of lawyers and judges across Virginia).