Between fashion magazines and reality television shows, we're often left with the impression that plastic surgeons do little more than answer to the whims and superficial desires of spoiled housewives, the narcissistic, and the self-conscious. But this simply isn't the case. Aside from those having reasons of vanity for cosmetic surgery, there are also many folks that undergo plastic surgery following serious accidents. That is to say that there is more than one reason for a nose job – it can be purely cosmetic or corrective, or a combination of both. It may also be required to treat the face of a person which was broken and disfigured in an accident. In fact, plastic surgeons often act as healers in trauma centers, working to decrease the visible deformity that can occur in tragic injuries, like burns and facial trauma. Some plastic surgeons are not just cosmetic surgeons, but also reconstructive surgeons.
Reconstructive surgery generally refers to plastic surgery undertaken to restore the face or body to as near as "normal" as possible. "Normal" means as close as possible to how the patient was before the injury. Reconstructive surgery is often performed on accident and burn victims. One example of reconstructive surgery is skin grafting. This procedure involves the transplantation of skin from one area to another, including to the face. Other examples of reconstructive surgery include the reattachment of an amputated finger or toe, or implanting a prosthesis. This kind of reconstructive surgery usually focuses on the limbs or digits, and is often needed because of serious accidents, like truck or motorcycle crashes. When accidents impact the hands or the knees, often a plastic surgeon will be asked to reconstruct the tendons, bones, nerves, or even the entirety of a knee. Reconstructive procedures also may address scarring and function, trying to give the person the best possible use of their body.
These applications of reconstructive, plastic surgery show that plastic surgeons are more than just fixers of cosmetic woes. In fact, it is estimated that almost one million reconstructive surgeries performed each year.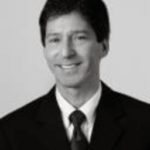 Rick Shapiro has practiced personal injury law for over 30 years in Virginia, North Carolina, and throughout the Southeastern United States. He is a Board Certified Civil Trial Advocate by the National Board of Trial Advocacy (ABA Accredited) and has litigated injury cases throughout the eastern United States, including wrongful death, trucking, faulty products, railroad, and medical negligence claims. His success in and out of the courtroom is a big reason why he was named 2019 "Lawyer of the Year" in railroad law in U.S. News & World Report's Best Lawyers publication (Norfolk, VA area), and he has been named a "Best Lawyer" and "Super Lawyer" by those peer-reviewed organizations for many years. Rick was also named a "Leader in the Law, Class of 2022" by Virginia Lawyers Weekly (total of 33 statewide honorees consisting of lawyers and judges across Virginia).