The risk of patients falling and breaking bones is a known problem in hospitals and nursing homes. After all, these buildings are, by their very nature, going to be full of people who are physically, mentally, or emotionally incapacitated in some way, which greatly increases the likelihood that someone will fall and injure themselves; this also increases the risk that the injury sustained by the fall will be greater than if a perfectly healthy person were to fall.
The statistics surrounding patient falls show a very serious hazard. According to one source:
Patient falls are among the most common occurrences reported in hospitals and are a leading cause of death in people ages 65 or older. Of those who fall, as many as half may suffer moderate to severe injuries that reduce mobility and independence, and increase the risk of premature death. About 50 percent of older adults hospitalized for hip fracture never regain their previous level of function.

Ten percent of fatal falls for older adults occur in hospitals. Because the US population is aging, the problem of hip fractures will likely increase substantially over the next four decades.
Hospital and nursing home staff are well aware of the danger surrounding falls, and they should have procedures in place to minimize the risk of falling, including the continual monitoring of patients in order to provide them with assistance as they attempt to move or change positions, or the installation of anti-slip devices in showers and handrails.
Due to the severe nature of fall-related injuries in hospitals or nursing homes, they can be a major source of litigation against institutions like the Sentara or Bon Secours systems. Hospitals and nursing homes have the responsibility to protect and care for their patients to the best of their abilities, and their failure to do so, if it causes a broken bone or traumatic brain injury, may give you the right to make a legal claim. If you or a loved one, mother, father, or grandparent get seriously hurt in a transfer from bed to standing while an in-patient, please call an attorney experienced in VA medical/hospital error cases.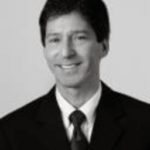 Rick Shapiro has practiced personal injury law for over two decades in Virginia, North Carolina, and throughout the Southeastern United States. He is a Board Certified Civil Trial Advocate by the National Board of Trial Advocacy (ABA Accredited) and has litigated injury cases throughout the eastern United States, including wrongful death, trucking, faulty products, railroad and medical negligence claims. His success in and out of the court room is a big reason why he was named 2019 "Lawyer of the Year" in railroad law in U.S. News & World Report's Best Lawyers publication (Norfolk, VA area), and he has been named a "Best Lawyer" and "Super Lawyer" by those peer reviewed organizations for many years.