A Rhode Island hospital is expected to pay $150,000 in fines after a surgeon operated on the wrong part of the body – not for the first time.
Rhode Island Hospital in Providence is the only hospital in the state to receive such fines, The Associated Press reported recently.
Surgeons were to have operated on two fingers belonging to the same patient, The AP reported. Instead, "both operations were performed on the same finger."
The hospital was directed to install surveillance cameras in all of its operating rooms by David Gifford, Rhode Island's health director.
The move after a pattern of conduct emerged at Rhode Island Hospital, the teaching hospital for Brown University's Alpert Medical Center. In 2007, three patients had brain operations – but surgeons operated on the wrong part of the brain.
The hospital's chief executive officer, Timothy Babineau, said in a statement that "the hospital was committed to reducing medical errors and had been taking steps to improve patient safety."
According to the AP, standard surgical procedures were not followed – the finger to be operated on was not marked ahead of time, and surgeons did not stop to double-check that they were operating in the right place.
"Under protocols adopted in the medical field, the surgery site should have been marked and the surgical team should have taken a timeout before cutting to ensure they were operating on the right patient, the right part of the patient's body and doing the correct procedure, the AP said.
About the Editors: Shapiro, Cooper, Lewis & Appleton personal injury law firm (VA-NC law offices ) edits the injury law blogs Virginia Beach Injuryboard, Norfolk Injuryboard, and Northeast North Carolina Injuryboard as a pro bono service to consumers.
(MM)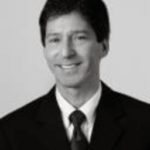 Rick Shapiro has practiced personal injury law for over two decades in Virginia, North Carolina, and throughout the Southeastern United States. He is a Board Certified Civil Trial Advocate by the National Board of Trial Advocacy (ABA Accredited) and has litigated injury cases throughout the eastern United States, including wrongful death, trucking, faulty products, railroad and medical negligence claims. His success in and out of the court room is a big reason why he was named 2019 "Lawyer of the Year" in railroad law in U.S. News & World Report's Best Lawyers publication (Norfolk, VA area), and he has been named a "Best Lawyer" and "Super Lawyer" by those peer reviewed organizations for many years.