It's the bane of every kindergartner's existence. They've mastered their ABC's, conquered their 123's, and figured out how to color inside the lines. But one thing remains: learning to tell left from right.
A much loved poster among school teachers makes the claim, "Everything I Needed to Know I Learned in Kindergarten." While this statement may not be entirely valid, it's much closer to the truth than you might believe. What kind of world would it be if everyone got their left mixed up with their right? Well, just ask Willie King, a patient at a Florida hospital who, in 1995, woke up to find doctors had amputated the incorrect leg during his surgery.
Try as you might to come up with a legitimate reason for such a tragic error, there really is none. Did the surgeon make an unintentional error? Yes. Despite the outcome, was the intent to help the patient? Yes. Does that justify the terrible consequences Mr. King has now had to live with after losing not one, but both of his legs? Absolutely not.
We trust medical professionals to perform to the best of their abilities and to do everything in their power to help us when we are sick or injured. We trust them with our lives. While no one will argue that doctors mean to do more harm than good, the fact of the matter is that surgeons simply do not have the luxury of making silly mistakes in the operating room. The simple, fundamental matter of knowing which leg to amputate should never have been a problem for doctors who clearly have much more than a kindergarten education.
Assuming, then, that highly educated individuals can tell left from right, why do doctors face medical malpractice suits like this one? Medical professionals occasionally face repercussions for taking the wrong limbs, leaving medical instruments inside patients, authorizing incorrect drug dosages, or making other careless errors. There are reasons for this. In the competitive medical field, especially if one aspires to become a surgeon, the demands are heavy. Doctors are sometimes on call at all hours, many work 24 hour shifts, and those scenes in Grey's Anatomy and Scrubs that show doctors napping in the on call room aren't entirely fictional.
Practitioners are pressured to take more cases, surgeries, and consults than a normal schedule should allow. When the workload is stretched past its limits, several factors combine to create disasterous circumstances. Medical professionals become overtired because of the amount of work they do. Meanwhile, the many cases and tasks they juggle make it hard to keep patients' information in order. As caseloads increase, doctors also have less time to spend with each individual patient. These factors all may threaten a physician's ability to properly perform procedures, and the health of patients may be threatened.
Hospitals and surgeons can develop systems to cut down on erros. Marking the body part to be cut is one procedure to prevent amputating the wrong limb.
When a patient's life is ruined because a doctor made a basic error in surgery, whether by operating on the wrong body part or leaving a piece of equipment inside that body part, something is wrong. Doctors have patients' best interests in mind, but the demands that are placed upon them may jeopardize their good intentions. If you have suffered as a result of a botched operation, contact a personal injury attorney who can advise you of your rights and help you get the justice you deserve.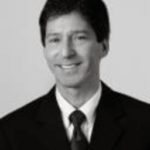 Rick Shapiro has practiced personal injury law for over two decades in Virginia, North Carolina, and throughout the Southeastern United States. He is a Board Certified Civil Trial Advocate by the National Board of Trial Advocacy (ABA Accredited) and has litigated injury cases throughout the eastern United States, including wrongful death, trucking, faulty products, railroad and medical negligence claims. His success in and out of the court room is a big reason why he was named 2019 "Lawyer of the Year" in railroad law in U.S. News & World Report's Best Lawyers publication (Norfolk, VA area), and he has been named a "Best Lawyer" and "Super Lawyer" by those peer reviewed organizations for many years.