Bounce houses in Virginia look like fun when they are shaped like castles and ships, but accidents involving the inflatables have resulted in serious injuries and death all over the United States.
In June 2010, a breezy afternoon in Long Island, NY sent three bounce houses aloft, seriously injuring a woman and hurting 12 others. Thirteen people ended up at the hospital, with bumps and bruises. One woman, age 36, of Oceanside, New York (NY), suffered head and spinal injuries when the slide landed on her.
In 2009, an 11-year-old boy suffered bruises after a gust of wind tossed a slide about 70 yards at a church festival near Cincinnati, Ohio (OH).
A Pennsylvania (PA) man was killed in June 2010 after an inflatable slide collapsed and pinned him.
A boy, age 5, was killed in March 2010 when he fell off an inflatable and landed on a concrete floor in Wichita, Kansas (KS).
Children were blown in a bounce house across three lanes of traffic near Tucson, Rizona (AZ), in April 2011.
It is not the bounce houses that cause injuries, but the way they are set up and supervised, according to The Associated Press. Not all amusement operators are trained on securing inflatables. Some only have insurance, and most follow no guidelines.
A Consumer Product Safety Commission report released in 2005 linked the popularity of inflatables with an increasing number of injuries at emergency rooms from 1997 to 2004. The agency identified an estimated 1,300 injuries in 1997 and 4,900 in 2004. The National Association of Amusement Ride Safety Officials noted the rides were not suppose to float away if they were properly installed with stakes securely anchored in the ground.
Suffering serious injuries from a VA accident is a life-altering change that may require the assistance of Virginia personal injury attorneys against the responsible parties to get justice for losses.
To learn more about how VA personal injury lawyers can help in a serious injuries recovery, and what to do if you or a loved one is hurt in an accident, check out our Frequently Asked Questions devoted to the subject.
LC
About the Editors: The Shapiro, Cooper, Lewis & Appleton personal injury law firm, which has offices in Virginia (VA) and North Carolina (NC), edits the injury law blogs Virginia Beach Injuryboard, Norfolk Injuryboard and Northeast North Carolina Injuryboard as pro bono services.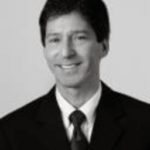 Rick Shapiro has practiced personal injury law for over 30 years in Virginia, North Carolina, and throughout the Southeastern United States. He is a Board Certified Civil Trial Advocate by the National Board of Trial Advocacy (ABA Accredited) and has litigated injury cases throughout the eastern United States, including wrongful death, trucking, faulty products, railroad, and medical negligence claims. His success in and out of the courtroom is a big reason why he was named 2019 "Lawyer of the Year" in railroad law in U.S. News & World Report's Best Lawyers publication (Norfolk, VA area), and he has been named a "Best Lawyer" and "Super Lawyer" by those peer-reviewed organizations for many years. Rick was also named a "Leader in the Law, Class of 2022" by Virginia Lawyers Weekly (total of 33 statewide honorees consisting of lawyers and judges across Virginia).