The rehabilitation costs associated with a spinal cord injury victim ranges between $200,000 to $700,000 dollars per year, according to unitedspinal.org. Some of the primary expenses include making alterations to your home, your vehicle, treatment, purchasing a wheelchair and maintenance, etc. This means the cost for continual treatment over the lifespan of a spinal cord injury victim can be over $30 million dollars.
Many victims are grappling with the financial demands of their injury. Currently, there are roughly 250,000 to 400,000 Americans living with a spinal cord injury. Over 13,000 people are injured every year, according to the travisroyfoundation.org. In fact, every 41 minutes an individual suffers a spinal cord injury.
Here's a video illustrating the impact a spinal cord injury can have on you and your family…
http://www.youtube.com/watch?v=4tta1BBGqPI&feature=PlayList&p=0D96931AAA242B16&playnext=1&playnext_from=PL&index=6
You may think, "Well, these people have insurance to cover a majority of their costs." Wrong. Only 52 percent of spinal cord injury victims are covered by private health insurance when their injury occurred, according to sci-info-pages.com.
As a personal injury lawyer with 20 years of experience representing clients who've suffered spinal cord injuries and other severe injuries, this is why I fight so hard for large financial settlements. The victims not only deserve compensation, but truly need it to receive proper care.
About the Editors: Shapiro, Cooper Lewis & Appleton personal injury law firm is based in Virginia (VA), near the NE North Carolina (NC) border and handles car,truck,railroad, and medical negligence cases and more. Our lawyers proudly edit the Virginia Beach Injuryboard, Norfolk Injuryboard, and Northeast North Carolina Injuryboard as a pro bono public information service. Lawyers licensed in: VA, NC, SC, WV, DC, KY.
PA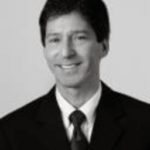 Rick Shapiro has practiced personal injury law for over 30 years in Virginia, North Carolina, and throughout the Southeastern United States. He is a Board Certified Civil Trial Advocate by the National Board of Trial Advocacy (ABA Accredited) and has litigated injury cases throughout the eastern United States, including wrongful death, trucking, faulty products, railroad, and medical negligence claims. His success in and out of the courtroom is a big reason why he was named 2019 "Lawyer of the Year" in railroad law in U.S. News & World Report's Best Lawyers publication (Norfolk, VA area), and he has been named a "Best Lawyer" and "Super Lawyer" by those peer-reviewed organizations for many years. Rick was also named a "Leader in the Law, Class of 2022" by Virginia Lawyers Weekly (total of 33 statewide honorees consisting of lawyers and judges across Virginia). In September 2023, Rick was selected as a recipient of the National Board of Trial Advocacy (NBTA) 2023 President's Award. Although many nominations were submitted from across the country, Rick was just one of eight attorneys chosen by the prestigious National Board which certifies civil trial attorneys across the U.S.