In the article, "Advances Made in Treatment of Spinal Cord Injuries," the American Academy of Physical Medicine and Rehabilitation ("AAPM&R") indicates that more than 11,000 people sustain spinal cord injuries ("SCI") in the United States every year. Unlike some other types of injuries, spinal cord injuries may continuously hinder the physical, emotional, social, and vocational capabilities of those affected. Injured persons suddenly find themselves relying on others for things most of us take for granted. The ability to get around is obviously a large concern for those impaired by paraplegia, quadriplegia, or other conditions that severely limit the use of the body. Fortunately, the day-to-day, practical quality of life has already improved significantly with advancements in wheelchair technology.
Older wheelchairs were rigid, bulky, and uncomfortable – far from an ideal solution. Newer wheelchairs are lighter weight and more maneuverable. While wheelchairs are primarily broken down into manual and electric-powered wheelchairs, there are also variations to maximize speed and maneuverability for sports. For instance, there are "powerchairs" with electric motors and navigational controls for soccer or football as well as manual racing wheelchairs for speed and distance in track events. Current developments undergoing research and development also include wheelchairs that can climb stairs and can support the user in a nearly upright standing position. Manufacturers have still made improvements to the basic manual wheelchair with four-wheel-drive motor assistance and two-geared wheels for better downhill control.
Although basic manual wheelchairs start from about $500 and standard motorized chairs start from $2,000, the more technologically advanced versions can easily skyrocket up to almost $10,000. You will need to check your health insurance policy to see if it covers durable medical equipment like wheelchairs. The type and amount of coverage varies from policy to policy. Medicare covers eighty percent of the cost of wheelchairs when deemed medically necessary, but the purchase must be approved prior to billing.[1] In most states, Medicaid also covers the cost of wheelchairs. After suffering such a devastating and life-altering injury, nobody wants to haggle with an insurance company over purchasing such essential medical equipment. A wheelchair, however, is only one small consideration in light of the long-term care costs and life care planning required after a catastrophic injury.
Fortunately, a provision in the health care overhaul signed into law by President Barack Obama in March can help. The program, called the Community Living Assistance Services and Support Act ("CLASS"), establishes voluntary, long-term care that provides cash to enrollees who continue to suffer at least two limitations in basic functions such as eating, bathing, and dressing. The program was developed to assist the 10 million Americans who need long-term care services, 4 million of which are under the age of sixty-five. The program is administered by the U.S. Department of Health and Human Services ("HHS") and does not limit benefits on preexisting conditions or cap lifetime benefits. After contributing for five years, disabled participants who meet HHS criteria will be eligible for a cash benefit of $50/day. The advantage of this type of program is flexibility in spending. The CLASS cash benefit is not limited to specific categories and can be used to pay for home health aid, transportation, assistive technology such as wheelchairs and lifts, adult day care, household modifications to accommodate the disabled person, or at-home assistance.[2]
With extended coverage of wheelchairs and flexible cash benefits for long-term care, the healthcare overhaul should greatly assist those who have suffered catastrophic spinal cord injuries. While it is not perfect and will undoubtedly have some limitations, CLASS is a positive indication that insurance providers are becoming more accommodating and understanding of the needs of the disabled.
[1] "Power Wheelchair Coverage Overview." Centers for Medicare & Medicaid Services. Feb 2004. <http://www.cms.gov/MLNProducts/downloads/PowerWheelchair.pdf>
[2] Meyer, Harris. "New Long-Term Care Insurance Will Provide Flexible Cash Benefits." Kaiser Health News. 15 Apr 2010. < http://www.kaiserhealthnews.org/Stories/2010/April/15/CLASS-act-long-term-care-insurance.aspx>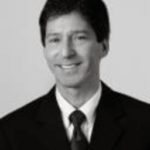 Rick Shapiro has practiced personal injury law for over 30 years in Virginia, North Carolina, and throughout the Southeastern United States. He is a Board Certified Civil Trial Advocate by the National Board of Trial Advocacy (ABA Accredited) and has litigated injury cases throughout the eastern United States, including wrongful death, trucking, faulty products, railroad, and medical negligence claims. His success in and out of the courtroom is a big reason why he was named 2019 "Lawyer of the Year" in railroad law in U.S. News & World Report's Best Lawyers publication (Norfolk, VA area), and he has been named a "Best Lawyer" and "Super Lawyer" by those peer-reviewed organizations for many years. Rick was also named a "Leader in the Law, Class of 2022" by Virginia Lawyers Weekly (total of 33 statewide honorees consisting of lawyers and judges across Virginia).