Toxic Chinese drywall is affecting thousands of homeowners across the nation but especially in the south including Mississippi, Florida, New Orleans, and Virginia (VA). Some estimates indicate over 100,000 homes were built with the hazardous drywall, though no one really has an exact number. The problem just continues to grow.
Virginians in Hampton Roads are taking the brunt of the toxic Chinese drywall problem. For example, Elizabeth and Steve Heischober bought a house in Virginia Beach, Virginia (VA) back in 2006 and discovered the symptoms of toxic Chinese drywall – a rotten egg smell and the destruction of appliances due to chemicals. The Heischober's would need to spend over $200,000 out of pocket to fully replace the drywall and effected appliances, according to WAVY.
As an injury lawyer who works for a firm that regularly represents people who've had their lives adversely affected by toxic substances, I find it outrageous that more hasn't been done to help these homeowners. Most people don't have $200,000 sitting around to spend on home repairs.
Most insurance companies are preparing to deny claims related to the toxic drywall because it's considered a pollutant and, therefore, not covered by a general policy.
So what can be done? The government is making some effort. The Foreign Manufacturers Legal Accountability Act of 2009 is a bill floating around in the Senate that would require foreign companies doing business in the United States to agree to participate in litigation in U.S. courts. Unfortunately, this would not help those currently struggling with the drywall issue.
Virginia Beach Congressman Glenn Nye (D) is planning to submit legislation which would expedite financial support to Virginia (VA) homeowners. Nevertheless, the U.S. government is not responsible for this quagmire. The Chinese government needs to take responsibility since nearly 16 companies who supplied the toxic drywall were apparently owned by the government.
Here's a video of Congressman Nye meeting with the Heischober's about their troubles with toxic Chinese drywall…
http://www.youtube.com/watch?v=_ZphmKlww44
Thousands of lawsuits are being filed in connection to the contaminated Chinese drywall and it's clear this issue is gaining national attention. Justice needs to be served. Far too many people are having their lives ruined because of this noxious drywall.
About the Editors: Shapiro, Cooper Lewis & Appleton is a law firm which focuses on injury and accident law and we have experience handling toxic substance cases. Check out our case results to see for yourself. Our primary office in based in Virginia Beach, Virginia (VA). Our lawyers hold licenses in NC, SC, WV, KY and DC. We are ready to talk to you by phone right now—we provide free initial confidential injury case consultations, so call us toll free at 1-800-752-0042. Our injury attorneys also host an extensive injury law video library on Youtube . Furthermore, our lawyers proudly edit the Virginia Beach Injuryboard and Norfolk Injuryboard as a pro bono public information service.
PA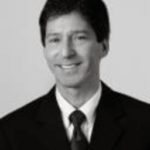 Rick Shapiro has practiced personal injury law for over 30 years in Virginia, North Carolina, and throughout the Southeastern United States. He is a Board Certified Civil Trial Advocate by the National Board of Trial Advocacy (ABA Accredited) and has litigated injury cases throughout the eastern United States, including wrongful death, trucking, faulty products, railroad, and medical negligence claims. His success in and out of the courtroom is a big reason why he was named 2019 "Lawyer of the Year" in railroad law in U.S. News & World Report's Best Lawyers publication (Norfolk, VA area), and he has been named a "Best Lawyer" and "Super Lawyer" by those peer-reviewed organizations for many years. Rick was also named a "Leader in the Law, Class of 2022" by Virginia Lawyers Weekly (total of 33 statewide honorees consisting of lawyers and judges across Virginia).