A traumatic brain injury is a serious injury that could have long-lasting or permanent effects that influence numerous areas of your life. Victims who sustain a traumatic brain injury usually require intense and ongoing medical care in order to recover.
What kinds of mental trauma are associated with a traumatic brain injury?
Victims of traumatic brain injuries commonly experience extreme emotional and psychological distress. It is vital to the victim's recovery and overall health that they receive consistent empathy and emotional support from their close friends and family members while they are recuperating. 
If you or someone you love was diagnosed with a traumatic brain injury after being involved in an accident, reach out to the Virginia Beach brain injury lawyers at Shapiro, Washburn & Sharp for a free case review and find out if you are eligible to pursue compensation. 
What is a Traumatic Brain Injury?
A traumatic brain injury is the result of a hit to the head or other head injury. TBIs are often caused by falls from a height, motor vehicle accidents, contact sports injuries, assaults, gunshot wounds, and explosions. Sadly, a lot of United States veterans are living with TBIs caused by combat injuries. 
The primary brain injury takes place during the initial trauma; in other words, at the time of impact to the head. A secondary brain injury refers to the degradation of brain tissue and other damage that occurs gradually over time. 
Traumatic brain injury victims may experience one or more of the following symptoms:  
Cognitive symptoms:

Decreased attention span, general confusion, cognitive difficulties, memory loss, and slurred speech.

Motor symptoms:

Issues with balance, muscle weakness, tremors, decreased coordination, and paralysis. 

Functional symptoms:

Difficulties performing routine tasks such as driving, personal grooming, and dressing oneself  

Perceptual symptoms:

Heightened or loss of sensation in one or more areas of the body, changes in hearing, vision, smell, touch, or taste.

Social symptoms:

Difficulties maintaining longstanding relationships and problems identifying the nuances of personal interactions.

Psychological symptoms:

Indifference, mood swings with no apparent cause, irritability, nervousness, changes in personality, depression, and aggressive behavior.
The Emotional Effects of a TBI
Living with a traumatic brain injury is exceptionally frustrating for not only the victim but for those who love them as well. A lot of routine chores and tasks are suddenly difficult or impossible for them to perform. In some instances, a TBI victim will not be able to return to work, or they might be forced to seek a job that is less demanding even though it pays less. 
TBI victims also tend to experience a litany of problems that can compound their symptoms. For instance, the cognitive and personality changes that TBI victims undergo might increase previously existing feelings of anxiety. For military veterans and others who were traumatized by the incident, anxiety can be worsened by the onset of post-traumatic stress disorder. Someone with PTSD might experience flashbacks and nightmares that cause extreme anguish.
Depression is another common symptom of a TBI. Those who are depressed often feel hopeless and sad. They might lose interest in their favorite hobby, have a hard time sleeping, experience extreme lethargy, and withdraw from those closest to them. Drastic changes in mood are another adverse symptom of a TBI. The victim might be having a nice time one minute and then suddenly become depressed or angry and begin crying or have a violent outburst. Conversely, they may laugh at inappropriate times. 
Talk to a Brain Injury Lawyer in Virginia
If you suspect that you might be owed compensation for a traumatic brain injury or any other accident-related injury, our attorneys are able to help. Schedule a free case evaluation with the Virginia Beach personal injury lawyers at Shapiro, Washburn & Sharp by calling (833) 997-1774 or by filling out the contact form on our website. 
Related Content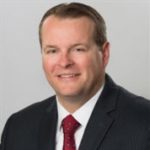 An experienced personal injury attorney with dual licensure in Virginia and North Carolina, Eric Washburn received a B.B.A. in Finance from James Madison University—initially worked in the information technology field before obtaining his law degree from Thomas M. Cooley Law School in Lansing, Michigan. Once an Assistant Commonwealth's Attorney in Danville, Va., Eric has been recognized by Super Lawyers Magazine as a "Rising Star" Super Lawyer in Virginia since 2014.