"Help, I've fall and I can't get up!" We've all heard this joke before, but slip and fall injuries are a serious issue for elderly citizens.
The risk of sustaining an injury from a slip and fall increases as we get older and women are at a greater risk than men, according to a report by Colorado State University. A surprising fact is two-thirds of elderly individuals who fall will endure another fall within six months and one-third of slip and fall injuries are attributable to hazards within a home or assisted living facility.
This isn't a minor issue. Fall-related injuries cost the health system more than any other trauma and estimates indicate the cost to be over $1 billion dollars a year, according to Straight Furrow. The number of people 65 and over requiring hospital care due to a slip and fall injury increased by 10 percent from 2004 to 2006.
As an injury lawyer with 20 years of experience representing clients who've been severely injured due to slip and fall injuries, I'm concerned about the safety and care of our elderly citizens. They should enjoy their golden years without the hassle and pain of recuperation and therapy associated with a slip and fall injury.
Something needs to be done regarding the one-third of injuries connected to household hazards. These hazards include items on the floor, loose rugs or carpet, poor lighting, etc. This is especially true of nursing homes and assisted living facilities. You're entrusting these facilities with the well-being of your elderly loved ones. The least they can do is ensure the living area is devoid of random items on the floor and have proper carpeting and lighting.
Other steps nursing homes should take to prevent slip and fall injuries to their patients include making sure a clear pathway is available from the bed to the bathroom. Also, make sure there are few stairs and steep steps required for patients to walk to specific areas such as kitchens, communal areas, etc.
This is a video talking about preventative measures nursing homes need to take regarding slip and fall injuries…
http://www.youtube.com/watch?v=OfAnV64aVfg&feature=related
If you or a loved one endured a slip and fall injury in a nursing home or assisted living facility, seek medical treatment and then speak to an attorney.
About the Editors: Shapiro, Cooper Lewis & Appleton personal injury law firm is based in Virginia (VA), near the NE North Carolina (NC) border and handles car,truck,railroad, and medical negligence cases and more. Our lawyers proudly edit the Virginia Beach Injuryboard, Norfolk Injuryboard, and Northeast North Carolina Injuryboard as a pro bono public information service. Lawyers licensed in: VA, NC, SC, WV, DC, KY.
PA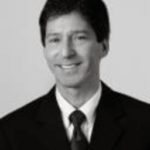 Rick Shapiro has practiced personal injury law for over 30 years in Virginia, North Carolina, and throughout the Southeastern United States. He is a Board Certified Civil Trial Advocate by the National Board of Trial Advocacy (ABA Accredited) and has litigated injury cases throughout the eastern United States, including wrongful death, trucking, faulty products, railroad, and medical negligence claims. His success in and out of the courtroom is a big reason why he was named 2019 "Lawyer of the Year" in railroad law in U.S. News & World Report's Best Lawyers publication (Norfolk, VA area), and he has been named a "Best Lawyer" and "Super Lawyer" by those peer-reviewed organizations for many years. Rick was also named a "Leader in the Law, Class of 2022" by Virginia Lawyers Weekly (total of 33 statewide honorees consisting of lawyers and judges across Virginia).