Most people have heard about the infamous McDonald's hot coffee personal injury case. Many tort reform advocates point to that case as an example of a "frivolous" lawsuit and everything that is wrong with our legal system. As a Virginia personal injury lawyer, I can tell you, without a doubt, that the perception surrounding that case is far from accurate.Fortunately, HBO is airing a documentary called Hot Coffee that sheds light on what actually happened to the 81-year-old victim.
Susan Saladoff, the director of Hot Coffee, shares her beliefs on tort reform. She begins the show with introducing the McDonald's case. Saladoff knows what people think of the case, so she began to do her research by asking random citizens what they thought of the personal injury case, but then showed the pictures of the extensive physical damage that was caused by the spill. Many people's opinions about the case shifted after seeing what actually happened to the innocent woman and the serious burns she suffered from the 180 degree cup of coffee.
This documentary is said to really engage the audience and ties in many legal cases and arguments concerning tort reform. In Virginia, tort reform advocates have been successful in reducing victims access to the courts and arbitrarily capping damage awards for medical negligence victims.
In Virginia, there are damage caps. A damage cap limits how much money a plaintiff can receive in a medical malpractice case. Most caps are arbitrary numbers created by legislators. They are a major hindrance for victims seeking justice in the courts. For example, if a victim in Virginia receives a $10 million jury award, the judge has to reduce the award to comply with the statutory cap of $2 million. It is unfair for a victim who went through the rigors of a trial by jury to have the award arbitrarily reduced, but that is the system victims and Virginia injury lawyers have to deal with.
About the Editors: The Shapiro, Cooper, Lewis & Appleton personal injury law firm, which has offices in Virginia (VA) and North Carolina (NC), edits the injury law blogs Virginia Beach Injuryboard, Norfolk Injuryboard and Northeast North Carolina Injuryboard as pro bono services.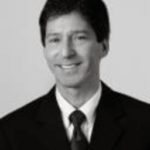 Rick Shapiro has practiced personal injury law for over 30 years in Virginia, North Carolina, and throughout the Southeastern United States. He is a Board Certified Civil Trial Advocate by the National Board of Trial Advocacy (ABA Accredited) and has litigated injury cases throughout the eastern United States, including wrongful death, trucking, faulty products, railroad, and medical negligence claims. His success in and out of the courtroom is a big reason why he was named 2019 "Lawyer of the Year" in railroad law in U.S. News & World Report's Best Lawyers publication (Norfolk, VA area), and he has been named a "Best Lawyer" and "Super Lawyer" by those peer-reviewed organizations for many years. Rick was also named a "Leader in the Law, Class of 2022" by Virginia Lawyers Weekly (total of 33 statewide honorees consisting of lawyers and judges across Virginia).