Some people think nursing home abuse is a "once-in-a-blue-moon" event. Unfortunately, it's much more common occurrence than one would expect. The official data indicates between one to two million citizens over the age of 65 have been injured, exploited, or mistreated by someone they rely on to take care of them, according to National Research Council Panel to Review Risk and Prevalence of Elder Abuse and Neglect.
These numbers don't fully reflect the actual number of nursing home abuse and elder abuse cases since there is no uniform reporting system and no comprehensive national data. The definition of nursing home abuse is another grey area since it's challenging to categorize what would be construed as abuse, according to the National Center on Elder Abuse.
Here's a shocking video, and clear example, of elder abuse…
http://www.youtube.com/watch?v=4YEuivTYI64&feature=fvw
As a personal injury attorney with over 20 years of experience representing clients who've been the victims of nursing home abuse, I understand this area of law. For example, in 2004, the Adult Protective Services Act was enacted which expands the number of "mandatory reporters" (i.e. people who are legally obligated to report abuse if they suspect such abuse is occurring). All individuals licensed, certified, or registered by health regulatory boards, excluding the Board of Veterinary Medicine, are "mandated reporters." This includes dentists, pharmacists, emergency service personnel, and guardians.
About the Editors: Shapiro, Cooper Lewis & Appleton personal injury law firm is based in Virginia (VA), near the NE North Carolina (NC) border and handles car,truck,railroad, and medical negligence cases and more. Our lawyers proudly edit the Virginia Beach Injuryboard, Norfolk Injuryboard, and Northeast North Carolina Injuryboard as a pro bono public information service. Lawyers licensed in: VA, NC, SC, WV, DC, KY.
PA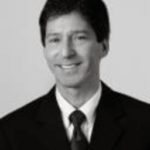 Rick Shapiro has practiced personal injury law for over 30 years in Virginia, North Carolina, and throughout the Southeastern United States. He is a Board Certified Civil Trial Advocate by the National Board of Trial Advocacy (ABA Accredited) and has litigated injury cases throughout the eastern United States, including wrongful death, trucking, faulty products, railroad, and medical negligence claims. His success in and out of the courtroom is a big reason why he was named 2019 "Lawyer of the Year" in railroad law in U.S. News & World Report's Best Lawyers publication (Norfolk, VA area), and he has been named a "Best Lawyer" and "Super Lawyer" by those peer-reviewed organizations for many years. Rick was also named a "Leader in the Law, Class of 2022" by Virginia Lawyers Weekly (total of 33 statewide honorees consisting of lawyers and judges across Virginia).