Attorneys Rick Shapiro and Eric Washburn recently secured a wrongful death/medical malpractice jury verdict of $2.23 million against Bon Secours Surgical Specialists, Bon Secours DePaul Hospital, and one of its former surgeons, for medical negligence for the estate of Robyn Stead, who died from multiple organ failure due to septic shock and necrotizing fasciitis infection after undergoing surgery at DePaul Hospital in Norfolk, VA.
The verdict was rendered on April 3rd in Norfolk, VA Circuit Court. After five days of testimony and nearly five hours of deliberations, the jury found that two treating physicians from Bon Secours Surgical Specialists breached the standard of medical care, leading to Robyn Stead's death.
Ms. Stead was a 58-year-old nurse in the neurosurgical operating suite at DePaul Hospital. In April 2018, she developed strange abdominal pain. She was seen by a surgeon from Bon Secours Surgical Specialists who recommended she undergo colon resection surgery to remove part of her colon.
Her April 4, 2018, initial surgery was described as uneventful. Careful review of her medical records revealed a blood test ordered by her surgeon four days later showed highly abnormal "band neutrophils," part of white blood cells that always spike when the body fights a new infection. The next day, a repeat CBC blood test showed the "bands" had skyrocketed to nine times above the normal range.
Despite the abnormal results, the surgeons didn't initiate an antibiotic or order an abdominal CT scan, which would have revealed that a leak had formed from the resected colon/intestinal area, and that leak was spewing fecal contents into Ms. Stead's abdominal cavity, and seeped down to her right thigh, developing into necrotizing fasciitis.
Several medical experts testified during the trial that every hour of antibiotic administration can make a huge difference in the survival of a septic patient and that the results of the blood tests on April 8th and 9th would have caused a reasonably prudent surgeon to immediately order an abdominal CT scan, start antibiotics, and likely do immediate exploratory surgery.
Despite the blood testing, the surgeons took 40 or more hours to recognize the sepsis, and exploratory surgery was not performed until April 10th. On April 14th, she died after enduring several post-operative surgeries, involving re-exploration of the abdomen, wound debridement, and finally a right leg amputation, all due to the effects of septic shock and fast-spreading necrotizing fasciitis infection.
Although the surgeon admitted prior to trial that the resected colon/intestinal area leak had caused the sepsis and necrotizing fasciitis, she and her colleague denied any negligent responsibility and denied any unreasonable delay in medical standards of care before recognizing the infection and its consequences.
Robin Stead is survived by her adult twin daughters who were representing her estate.
Details of the case can be found here: $2.23 Million Wrongful Death/Medical Malpractice Verdict
Contact Our Personal Injury Law Firm
At Shapiro, Washburn & Sharp, we have been serving injured clients in Virginia and North Carolina since 1985. We are passionate about helping injured clients recover maximum compensation and have made a commitment to excellence, diversity, inclusion, and equal rights for all.
Whether you need an attorney after a car accident, medical malpractice, railroad accident, or wrongful death, we can help. Contact us today to schedule your free case consultation and discuss your case with one of our experienced and skilled attorneys.
RELATED CONTENT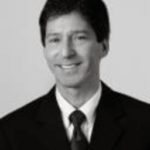 Rick Shapiro has practiced personal injury law for over 30 years in Virginia, North Carolina, and throughout the Southeastern United States. He is a Board Certified Civil Trial Advocate by the National Board of Trial Advocacy (ABA Accredited) and has litigated injury cases throughout the eastern United States, including wrongful death, trucking, faulty products, railroad, and medical negligence claims. His success in and out of the courtroom is a big reason why he was named 2019 "Lawyer of the Year" in railroad law in U.S. News & World Report's Best Lawyers publication (Norfolk, VA area), and he has been named a "Best Lawyer" and "Super Lawyer" by those peer-reviewed organizations for many years. Rick was also named a "Leader in the Law, Class of 2022" by Virginia Lawyers Weekly (total of 33 statewide honorees consisting of lawyers and judges across Virginia).