Do not be surprised if the first phone call you receive after getting home from the hospital comes from a claims adjuster for the at-fault party's insurance company. Insurers act quickly to settle claims they cannot find an excuse to deny outright. Agreeing to accept the initial settlement offer without first consulting with an attorney who is dedicated to representing the interests of accident victims is usually a mistake, however.
As Virginia Beach-based personal injury lawyers, my colleagues and I know better than anyone that people who get hurt in traffic crashes, slips and falls, or other preventable accidents have immediate financial needs. They are also suffering physically and emotionally, and the last thing anyone who is under such stress looks forward to is engaging in drawn-out settlement negotiations.
LEARN MORE
Still, we ask every person who suffers harms from other people's negligence or recklessness to consider reaching out to a plaintiff's attorney before saying yes to what the insurance company offers. We do this for five primary reasons,
The insurance company is not on your side. A claims adjuster will argue that settling quickly and moving on represents the best option. And it is, for the insurer. Quick settlements tend to be low and inadequate to cover all the medical bills, lost wages, future expenses and pain and suffering you will need to deal with.
You do not know what you can ask the insurance company to pay. As noted, personal injury victims can claim many types of economic and noneconomic damages. Speaking with an experienced and knowledgeable plaintiff's attorney will educate you about what your claim is worth and what amount represents a fair and adequate settlement for past and future needs.
The claims adjuster will apply pressure to settle for less than you deserve and to volunteer information best kept private. Claims adjusters are trained professional negotiators. You are not. They apply their skills to convince injury victims to turn over medical records that can be used to minimize or deny claims, and they lay out improbable, but convincing worst-case scenarios for not accepting a quick settlement. Partnering with a lawyer who only works in your best interest will protect you from making a bad deal simply because you did not know a better deal was possible.
A claims adjuster will do what the law allows to minimize a settlement: Insurance companies stay in business by not paying large settlements. Adjusters may even receive bonuses for saving their company money. Your financial well-being will be sacrificed for corporate profits. This does not make insurance claims adjusters bad people, just individuals whose personal and broader interests stand 180 degrees in opposition to your own.
You probably need a larger settlement than you think. To return to the points regarding what constitutes a fair and adequate settlement, you must factor in the money your health insurance policy spent to cover emergency, hospital and follow-up care. Virginia law sets rules for portions of personal injury settlements going to health insurers as reimbursement. No requirement exists for ensuring that a car or business insurance settlement matches or exceeds the health insurance payout. Accepting a quick settlement could result in you receiving no cash and still facing unpaid medical bills.
EJL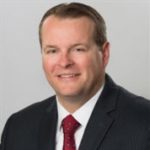 An experienced personal injury attorney with dual licensure in Virginia and North Carolina, Eric Washburn received a B.B.A. in Finance from James Madison University—initially worked in the information technology field before obtaining his law degree from Thomas M. Cooley Law School in Lansing, Michigan. Once an Assistant Commonwealth's Attorney in Danville, Va., Eric has been recognized by Super Lawyers Magazine as a "Rising Star" Super Lawyer in Virginia since 2014.