Most car accident injuries manifest fairly quickly, but some can take several days or even weeks to make themselves known. In some situations, a life-threatening injury can worsen over the course of a few weeks before the victim even suspects that their symptoms might be related to their recent car accident. This is because certain injuries, like those involving damage to internal organs, do not typically show symptoms right away. It is also common for car accident victims to mistake a symptom they are experiencing for a minor ailment. In truth, the nature and severity of any injury will determine how long after an accident your symptoms will take to show.  
How long do the symptoms of car accident injuries take to appear?
If you experience even minor physical issues after a car accident, you might have a delayed injury you are unaware of. If this is the case, you need to seek immediate medical attention. Then contact the Norfolk-area car accident attorneys at Shapiro, Washburn & Sharp for a free consultation and find out if you are eligible for financial compensation. 
Car Accident Injuries
Injuries caused by car accidents vary widely. Some people walk away without a scratch while others are hospitalized for weeks. Each victim's injuries depend on the specifics of their accident. Some of the most serious injuries that are caused by vehicle accidents include:
Neck injuries

Spinal cord injuries

Traumatic brain injuries 

Burns

Lacerations

Whiplash

Amputations

Internal organ damage

Internal bleeding
A study published by the Mayo Clinic shows that car accidents cause the majority of spinal cord injuries in the United States. This is one of the reasons why physicians ask about prior vehicle accidents when a patient complains of neck or back pain. 
Additionally, the National Institute on Neurological Disorders and Stroke reported that whiplash, one of the most common car accident injuries, can take several days to fully develop. If a crash victim walked away from a collision feeling no pain, they might reasonably assume they somehow managed to escape injury, but in reality, the symptoms of whiplash are simply taking longer to appear.  
Delayed-Onset Car Accident Injuries 
Any type of severe injury can take place after a car accident, including those with delayed symptoms. Although delayed-onset injuries are certainly not the norm, in some cases, they can still be life-threatening. 
For instance, a car accident injury that a victim thinks is insignificant could cause organ failure or trigger an infection that takes two to three weeks to show symptoms. These circumstances can lead to what the Annual Proceedings of the Association for the Advancement of Automotive Medicine calls "late deaths" after a vehicle accident.
Brain injuries and brain bleeds can also be accompanied by symptoms that take a while to show after an accident. A medical journal out of Canada documented a case where a victim's brain bleed grew increasingly worse over the course of a month before it displayed any indication that immediate medical intervention was needed. Many victims can easily mistake the nuanced symptoms of a brain bleed for a common headache, inadvertently allowing their condition to worsen before seeking medical care. 
Talk to a Norfolk Car Accident Attorney
Any car accident injury could potentially be serious. If you were injured in a car accident through no fault of your own, you could be eligible to pursue financial compensation via a personal injury lawsuit or insurance claim. You do not need to face the legal process on your own. You are entitled to seek legal representation. If you were diagnosed with any form of car accident injury, our lawyers can help. Schedule a free consultation with the Norfolk-area car accident attorneys at Shapiro, Washburn & Sharp by calling (833) 997-1774 today. 
Related Content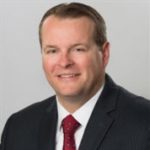 An experienced personal injury attorney with dual licensure in Virginia and North Carolina, Eric Washburn received a B.B.A. in Finance from James Madison University—initially worked in the information technology field before obtaining his law degree from Thomas M. Cooley Law School in Lansing, Michigan. Once an Assistant Commonwealth's Attorney in Danville, Va., Eric has been recognized by Super Lawyers Magazine as a "Rising Star" Super Lawyer in Virginia since 2014.