Virginia Beach has some of the most beautiful waterways in the country. This is one of the reasons that recreational boating is so popular in the area, for both residents and visitors. But that popularity can also mean a high risk of boating accidents and boating accident injuries. If you have been injured in a boating accident, contact Shapiro & Appleton to speak with a Virginia Beach boating accident attorney and find out how we can help.
The Most Common Types of Boating Accidents
Two of the most common types of boating accidents are capsizing and swamping. Both of these types of incidents can result in injuries to people in the vessel, as well as those nearby. A boating accident can result in a victim to sustain an injury if they fall off the boat or get hit by another boat. There is also a high risk of a victim drowning.
RELATED CONTENT
Capsizing occurs when a boat gets turned over on its side or is flipped upside down. If weight is unevenly distributed through the boat or if the operator is driving in a reckless manner, the boat can capsize. Swamping occurs if the vessel stays upright but begins to fill with water.
This is why it is critical for anyone on a boat to always wear life jackets – no matter how good a swimmer you are. It is also crucial to never overload a boat. This is one of the most frequent reasons why boating accidents happen. And if you do have people on your boat, make sure they do not walk around or stand up. This interferes with the vessel's center of gravity, which can cause it to become unsteady and could result in capsizing.
Determining Fault in a Boating Accident
Just as with any type of accident, when a victim is injured, responsibility for the incident needs to be determined. In the majority of boat accidents we handle at our law firm, the boat operator is deemed the at-fault party, often because they were operating the vessel in a reckless manner. Two of the most common causes of boating accidents are speed and operating under the influence. Just as in operating a vehicle, boat operators should always obey all boating laws established by the state of Virginia, including speed limits. And a person should never try driving any vessel when they have been consuming alcohol. Even one or two drinks can affect a person's ability to react – and the results can be tragic.
Contact a Virginia Injury Lawyer
If you or a loved one has been injured in a boating accident caused by another boat operator, contact a Virginia Beach boat accident attorney from Shapiro & Appleton to find out how we can help you get the financial compensation you deserve. You may be entitled to compensation for medical expenses, lost wages, pain and suffering, mental anguish, and more. Call our office today to set up a free and confidential case evaluation.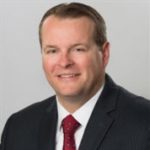 An experienced personal injury attorney with dual licensure in Virginia and North Carolina, Eric Washburn received a B.B.A. in Finance from James Madison University—initially worked in the information technology field before obtaining his law degree from Thomas M. Cooley Law School in Lansing, Michigan. Once an Assistant Commonwealth's Attorney in Danville, Va., Eric has been recognized by Super Lawyers Magazine as a "Rising Star" Super Lawyer in Virginia since 2014.