Head injuries are unlike other types of Virginia personal injuries in that even a seemingly minor accident can have life-altering consequences. When a victim's head is struck or moved in a violent or sudden matter, the brain can collide against the skull and cause damage that could prove to be severe. Brain injuries are often caused by Virginia car crashes, truck wrecks, and motorcycle accidents, but they can also be caused by falls, assaults, and more.
Regardless of how a brain injury occurs, the effects can be dramatic. Some Virginians who suffer brain injuries are unable to work or enjoy their lives in the way they did before the injury. In many cases, brain injuries incur substantial medical costs, including emergency room visits and ongoing doctor visits and tests. If you were injured as a result of another party's negligence or carelessness, you might be able to receive compensation for your damages, and an experienced Virginia personal injury lawyer can help.
Brain Injury Caused by a Motor Vehicle Accident
Many victims suffer brain injuries after being involved in a car accident. If the accident was caused by a motorist who was driving recklessly or negligently, it is very likely that the motorist in question will be liable for the accident. Distracted driving, including texting while driving, is often considered a negligent act, but proving that the other party was distracted can be challenging.
When a drunk driver causes an accident in which another individual was injured, the drunk driver is usually considered legally responsible for the damages caused. In certain cases, individuals who are found to have been driving under the influence (DUI) causing injury or death can also be sued for punitive damages. Punitive damages are meant to be an additional punishment that helps dissuade drivers from driving while intoxicated in the future.
Types of Traumatic Brain Injuries
There are several types of brain injuries that can be caused by an accident. Concussions are among of the most common types of traumatic brain injury. A concussion occurs when an impact or force, such as an abruptly stopping vehicle, causes the head to violently accelerate and stop. When this occurs, the brain can move inside the skull and collide with the interior skull wall. This collision can cause serious damage to the brain. Concussions can cause pain, blurred vision, confusion, memory loss, and nausea.
Direct trauma brain injuries occur when a person's head contacts a hard surface or blunt object. Penetrating trauma, as the name suggests, occurs when an object or projectile—such as a piece of metal debris from a car crash—penetrates the skull and enters the brain.  The resulting nerve damage from injuries such as these can cause brain damage and even death.
Brain injuries can also occur as a result of indirect trauma, such as when a violent movement of the head rather than an impact causes a concussion. Hypoxia injuries occur when the brain is deprived of oxygen. Exposure to toxic substances in an unsafe workplace environment is one way hypoxia injuries occur.
Putting the Pieces Together
Traumatic brain injuries (TBIs) are among the most complicated and difficult injuries to treat. While advancements in medical technology have certainly improved prognoses and quality of life for brain injuries in today's world, there is still so much that is not fully understood about the brain. This means that every brain injury case is unique, as are the costs associated with such injuries.
Under Virginia law, a person who has suffered a brain injury as a result of someone else's negligence has the right to seek compensation for their injuries from the negligent party. The complexity of brain injuries, however, make it especially important to work closely with a skilled personal injury lawyer. Your lawyer can help you understand your doctors' reports and the projected timeline of your recovery. These pieces are critical in determining the extent of the damages to which you should be entitled.
Contact a Virginia Brain Injury Attorney
If you have suffered a brain injury in a car wreck or any other type of accident caused by another's negligence, it is important to seek legal help immediately. Contact an experienced Virginia Beach personal injury lawyer from Shapiro, Washburn & Sharp to get the guidance and representation you need. Call (833) 997-1774 for a free, no-obligation consultation with us today. We will do everything we can to get you the compensation you deserve, just as we did in securing a $5.5 million settlement for a family of four who suffered brain injuries when a drunk commercial truck driver hit their vehicle from behind in Virginia Beach.
RELATED CONTENT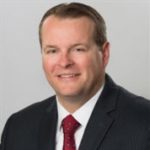 An experienced personal injury attorney with dual licensure in Virginia and North Carolina, Eric Washburn received a B.B.A. in Finance from James Madison University—initially worked in the information technology field before obtaining his law degree from Thomas M. Cooley Law School in Lansing, Michigan. Once an Assistant Commonwealth's Attorney in Danville, Va., Eric has been recognized by Super Lawyers Magazine as a "Rising Star" Super Lawyer in Virginia since 2014.