One of the most frustrating things for a driver to deal with is sun glare. Sun glare is when the sunlight obstructs a vehicle's windshield. This makes it very difficult for a driver to see anything on the road in front of them.  And since sun glare occurs during sunrise and sunset hours, it also coincides with the morning and evening commute, making it even more difficult to avoid accidents.
Sun glare can be just as dangerous for a driver's vision as fog or heavy rains. And although sun glare occurs all year, it does get worse in the fall. This is because during the fall and winter, the sun sits lower in the sky as it moves closer to the horizon. When the light from the sun hits the surface, it now reflects that lower angle, compared to the way it does in the summer when the sun is much higher.
RELATED CONTENT
Sun glare can also occur when the sun is setting behind a vehicle. When this happens, the light from the sun bounces off the vehicle's rearview mirror, making it very difficult for the driver to see what is happening in front of them.
Although sun glare is responsible for hundreds of crashes each year, it is not a legitimate defense against liability. Even if a driver was completely blinded by the sun glare, causing them to crash into another vehicle, they are still liable for the damages any of the victims in the crash suffer.
Preventing Sun Glare Car Accidents
There are steps that drivers can take in order to avoid being blinded by sun glare and crashing:
Drivers should always wear polarized glasses. Polarized glasses eliminate the glare much better than sunglasses which do not have polarized lenses.
Keep vehicle dashboard clear. Glare from the sun can reflect off objects left on the dashboard, causing the light to reflect off the windshield and into the driver's eyes.
Install additional sun visors in the vehicle. The standard visors often do not deflect the sun at all angles, just a few.
Keep the windshield clean and streak-free. Any dirt or marks on the windshield can cause the glare to worsen and reduce the driver's visibility even more.
Change the driving route. Drivers should find a different route to travel to their destination to avoid sun glare, keeping in mind that the sun will rise in the east and set in the west.
Adjust driving schedule. If possible, drivers should adjust their schedule so that they are not traveling during the times the sun glare is at its worst.
Pull over and stop. If the glare is bad, drivers should pull their vehicle over until the sun moves and the glare is no longer an issue.
Contact a Virginia Car Accident Attorney
Despite taking these safety precautions, you may find yourself involved in an accident caused by driver who did not follow safe driving practices. Car crash victims often suffer from injuries which require a long-term recovery process. This often involves high medical expenses, as well as lost wages from work, and pain and suffering. And it is not uncommon for victims to suffer life-long damage from these injuries.
Insurance companies will often try to pressure car crash victims to settle their claims quickly and for much less than what the victim deserves. That is why it is critical to contact a skilled Virginia personal injury attorney immediately following a collision for advice and direction. For more information, download our free guide to car crash injuries in Virginia.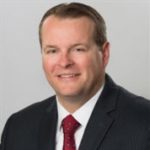 An experienced personal injury attorney with dual licensure in Virginia and North Carolina, Eric Washburn received a B.B.A. in Finance from James Madison University—initially worked in the information technology field before obtaining his law degree from Thomas M. Cooley Law School in Lansing, Michigan. Once an Assistant Commonwealth's Attorney in Danville, Va., Eric has been recognized by Super Lawyers Magazine as a "Rising Star" Super Lawyer in Virginia since 2014.