The warm weather is not too far away and that means thousands of residents and tourists will take to their boats and vessels to the state's waterways. Unfortunately, some of those boaters will end up being injured in boating accidents.
According to national statistics, there are approximately 4,400 recreational boating accidents in this country each year. Passengers are often severely injured in these incidents. Almost 3,000 boating accident victims require medical attention because of the severity of their injuries. Each year almost 700 boating accident victims do not survive their injuries.
The Virginia Department of Game and Inland Fisheries has released the boating statistics from last year and these numbers include:
Number of boating incidents: 89
Number of vessels involved: 115
Number of injuries: 47
Number of fatalities: 19
Percentage of alcohol-related fatal boating incidents: 16 percent
Percentage of paddlecraft (canoes and kayaks) vessels involved in fatal accidents: 32 percent
Percentage of fatal accidents where no life jacket was worn by the victim: 84 percent
Total property damage: $624,887
Boating accidents can be horrific for those involved. In many accidents, medical help cannot get to the victims quickly, leaving victims vulnerable to serious or severe injury. In a great many percentages of recreational boating accidents, operator negligence is cited as the cause. Some of the more common types of reckless boating behaviors that result in these accidents include the following.
Boating Under the Influence
According to the U.S. Coast Guard, alcohol is the leading factor in fatal boating crashes, almost 20 percent. Even though there are severe consequences for alcohol-related fatal boating accidents, far too many boat operators still decide to get behind the wheel of a boat even though they have been drinking alcohol.
Inexperienced Boating
Many new boat owners do not realize what is involved in safely operating a vessel. An untrained, inexperienced driver often struggles to maintain control of the boat and operate the vessel at speeds that are dangerous. More than 80 percent of fatal boating accidents are the result of operators who have not taken the proper safety classes.
Distracted Driving
Just like operating a vehicle, operating a vessel requires operators to stay focused and attentive to what is going on around them. In one year, more than 600 boating accidents occur because the operator is distracted, resulting in deaths and injuries.
Contact a Virginia Boating Accident Attorney
If you or a loved one has been injured in a boating accident, contact a skilled Virginia boating accident attorney to find out what legal options you may have for the injuries you have suffered. At Shapiro, Washburn & Sharp, we aggressively advocate for all accident victims in getting them the financial compensation they deserve for the losses their injuries have caused them . Our firm also offers a free boating accident guide to victims who have sustained injuries in boating accidents. The guide covers topics such as whether or not a boating accident victim should pursue an injury claim, as well as boating accident laws, and insurance issues.
Call our office today to schedule a free and confidential consultation.
RELATED CONTENT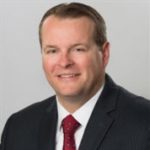 An experienced personal injury attorney with dual licensure in Virginia and North Carolina, Eric Washburn received a B.B.A. in Finance from James Madison University—initially worked in the information technology field before obtaining his law degree from Thomas M. Cooley Law School in Lansing, Michigan. Once an Assistant Commonwealth's Attorney in Danville, Va., Eric has been recognized by Super Lawyers Magazine as a "Rising Star" Super Lawyer in Virginia since 2014.