The COVID-19 pandemic has changed just about every aspect of our lives, across the country and around the world. Many states have taken action to help stop the spread of the virus. Here in Virginia, Governor Ralph Northam has issued executive orders which shut down all businesses deemed nonessential and instructing residents to shelter at home with very few exceptions.
One of the most vulnerable populations to COVID-19 is the elderly, so all nursing homes have implemented strict measurements to protect residents, such as no visitors, including immediate family members. While these measures are in place to protect the health and safety of elderly residents, the emotional toll on them can be devastating, leaving many feeling lonely, isolated, and confused and no visit orders are leaving families feeling even more stressed out in an already stressful time.
Multiple studies have proven that people who are feeling socially isolated and lonely have more problems with their immune systems and are more at risk to have issues with depression, stroke, and heart diseases. Some studies have even concluded that loneliness increases a person's risk of premature death as much as obesity and smoking.
This is why it is crucial to stay as connected as you are able to your elderly loved one. Thankfully, in today's world, there are many ways to "visit" with your loved one while still keeping them safe from exposure to the virus.
If your elderly loved one is able, the most common ways to stay in touch, if you have not been using these methods already, are calling, texting, and email. Now that you are not able to visit, using these methods more frequently can make all the difference in how connected your loved one feels to the family.
There are also multiple video communication services that can be used for video chats with your loved one. Even better, these services allow multiple parties to chat at once, so the whole family can be at different locations, but all be on the same call as if you are all visiting together. Some of the more popular services include Facetime, Skype, and Zoom.
Not only can you use these services to chat, but you can also use them to schedule activities to do together with your loved one. For example, if you have favorite television shows or movies, you can schedule a video chat and watch the show with your loved one.
If your loved one is unable to video chat, you can still record video messages and text, email, or upload to your social media page for them to see. If they don't have a social media page, you can create one for them and the nursing home staff can help them navigate it. If they are able, you can also play online games with your loved one. One of the most popular is Words with Friends.
You may be able to also send cards, letters, and care packages, but make sure to check with the nursing home management first to see what their policy is during these times. Mail and packages require thorough cleaning to ensure there is no virus spread so the facility your loved one is in may not be accepting these items.
As we move through this pandemic and the rules about sheltering at home are eased, you may be able to go to the nursing home with a homemade sign and meet with your elderly loved one through a window or glass door.
Keeping Everyone Safe
The legal team at Shapiro, Appleton & Washburn understand how stressful and difficult this period is for many families. Our firm has been dedicated to helping Virginia families and advocating for their rights when they have been injured because of another party's negligence or recklessness. Our Virginia personal injury attorneys focused solely on personal injury law and can help victims recover the financial compensation they may be entitled to under the law. We represent victims of nursing home abuse, vehicle accidents, premises liability, dangerous and defective products, medical malpractice and more.
If you or a loved one has suffered an injury, call our office to speak with one of our injury attorneys today. We can evaluate your case and discuss what type of legal options are available to you.
RELATED CONTENT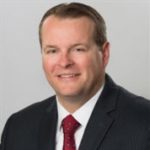 An experienced personal injury attorney with dual licensure in Virginia and North Carolina, Eric Washburn received a B.B.A. in Finance from James Madison University—initially worked in the information technology field before obtaining his law degree from Thomas M. Cooley Law School in Lansing, Michigan. Once an Assistant Commonwealth's Attorney in Danville, Va., Eric has been recognized by Super Lawyers Magazine as a "Rising Star" Super Lawyer in Virginia since 2014.