Virginia Beach, VA Police report a cyclist is in critical condition with serious personal injuries after being hit by a vehicle driven by a suspected drunk driver. The accident occurred on February 9, 2021, at approximately 3 p.m. in front of the Burger King in the 5500 block of Princess Anne Road.
The victim, a 67-year-old Virginia Beach man, was riding near his home when he was hit and injured. He was rushed to Sentara Norfolk General Hospital and is currently in the intensive care unit suffering from a life-threatening head injury and several broken bones. In an interview with local media, the victim's family says that he is unresponsive to neuro exams but does respond to pain. As of this writing, doctors are unsure if the victim will recover from his multiple personal injuries including a brain injury.
The driver of the vehicle that plowed into the victim has been charged with drinking and driving (DUI) and several other charges. The 38-year-old Norfolk man is due in court in March.
Catastrophic Bike Accident Injuries
Victims of bike accidents often suffer catastrophic personal injuries, like the Virginia Beach personal injury victim in this terrible accident. There is no barrier that protects a cyclist when they are riding like there is for occupants in cars and other types of vehicles. When a car hits a bicycle, especially at significant speeds, there is nothing between the cyclist and the vehicle, and the injuries suffered by bike accident victims are often devastating. Some of these injuries include:
Amputations
Brain injuries
Eye injuries
Facial and dental injuries
Fracture bones
Internal injuries
Neck injuries
Paralysis
Rib fractures
Road rash
Skull fractures
Spine injuries
These types of severe injuries usually mean extensive medical treatment and long-term recovery and rehabilitation for the bike accident victim, leaving them unable to work or even take care of their family while they spend months recuperating from painful injuries. If the injuries are severe enough, the victim can be left with permanent disabilities that will have a significant impact on their quality of life or, if the injuries are too extensive, the victim dies.
Let a Virginia Beach Personal Injury Attorney Help
If you were injured in a bicycle or any other type of motor vehicle accident, it is critical not to delay contacting a Virginia bicycle accident attorney from Shapiro, Appleton & Washburn right away. Our firm has a track record of substantial personal injury settlements in cases where drunk drivers cause major injuries or deaths.  Virginia injury laws have strict rules regarding how long you have to file your personal injury claim. If the statute of limitations expires, you will be unable to collect financial damages for any medical expenses, loss of income, pain and suffering, or any other losses you may be entitled to.
RELATED CONTENT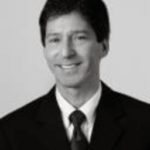 Rick Shapiro has practiced personal injury law for over two decades in Virginia, North Carolina, and throughout the Southeastern United States. He is a Board Certified Civil Trial Advocate by the National Board of Trial Advocacy (ABA Accredited) and has litigated injury cases throughout the eastern United States, including wrongful death, trucking, faulty products, railroad and medical negligence claims. His success in and out of the court room is a big reason why he was named 2019 "Lawyer of the Year" in railroad law in U.S. News & World Report's Best Lawyers publication (Norfolk, VA area), and he has been named a "Best Lawyer" and "Super Lawyer" by those peer reviewed organizations for many years.