Technology has long been an integral part of the automotive industry. Advancements in our understanding of science over the last century or so have paved the way for the mass production of lighter, more fuel-efficient, and of course, overall safer vehicles. In today's world, however, our cultural inclination toward staying connected through digital technology has started to find its way—quite literally—into the driver's seat of our cars, trucks, and SUVs.
Virtually all newer vehicles in the United States now allow drivers to control the car's navigation system, music selection, radio, temperature settings, and more, using a touch screen and/or voice-activated technologies. These "infotainment" systems are utilized by a growing percentage of all drivers on the road, as it becomes increasingly harder to find new or used vehicles without such systems installed. today. While technological advances in automobiles are beneficial in many ways, there is also a concern that they can cause extremely dangerous driving behaviors.
A Growing Problem
According to various studies, including a recent report from The AAA Foundation for Traffic Safety, infotainment systems are putting drivers, passengers, other motorists, and pedestrians at a higher risk of being involved in an accident. Infotainment systems take drivers' eyes off the road and hands off the wheel when they are making selections on touch screens. Even though this lapse in attention is only a few moments, it can be deadly. Federal estimates report that distracted driving is responsible for up to about 4,000 deaths and 400,000 injuries per year. The numbers might even be higher, because at-fault drivers rarely admit that their distracted behavior was the cause of their crashes.
The average user of infotainment features is visually and mentally distracted for over 40 seconds when using the system. If that motorist is driving at a speed of 55 miles per hour, they will be driving without looking where they are going for a distance of almost 1000 yards—or more than a half-mile. Distracted driving is so dangerous that drivers who only take their eyes away from the road for two seconds actually double their chances of being in a car accident.
New Dangers
Generally, when we think of distracted driving, the image of a person eating a messy cheeseburger or typing on their smartphone while driving comes to mind. However, as more research is done, we may continue to find that some features of vehicles are distractions themselves. Dr. David Yang, executive director of the AAA Foundation for Traffic Safety explains, "When an in-vehicle technology is not properly designed, simple tasks for drivers can become complicated and require more effort from drivers to complete."
The purpose of technology should be to make our lives easier, but sometimes the opposite is true. Drivers who are unfamiliar with infotainment systems in their vehicles may take longer to complete a task on a touch screen or via voice control than they would using physical knobs and buttons. This means that even more of their attention is taken away from the task of driving. Ideally, individuals with infotainment systems installed in their car would only use those systems while the vehicle is stopped, but for many, the temptation to adjust a setting while driving is irresistible.
The danger has only increased since vehicle infotainment systems now allow drivers to connect their smartphones. This means that in addition to navigation and vehicle information, the dashboard screens can be used to read and respond to text messages. While most such systems only allow for voice input while driving, the cognitive distraction caused by reading a message, deciding how to respond, and touching the appropriate button on the screen to speak the response is plenty sufficient to create the risk of causing a serious accident.
Injured by a Distracted Driver? We Can Help
At Shapiro, Washburn & Sharp, our experienced Virginia Beach distracted driving car accident attorneys represent victims of all types of distracted driving accidents. We believe that negligent drivers should be held accountable for the harm they cause and that those injured by such negligence deserve compensation. To schedule a free consultation to discuss your car accident case, call us at (833) 997-1774 today. We are ready to help you seek compensation for your injuries, just as we did when we secured a $300,000 settlement for a man who was hurt when a teenage driver blew through a stop sign on Virginia's Eastern Shore.
RELATED CONTENT: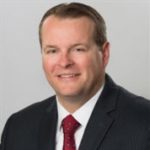 An experienced personal injury attorney with dual licensure in Virginia and North Carolina, Eric Washburn received a B.B.A. in Finance from James Madison University—initially worked in the information technology field before obtaining his law degree from Thomas M. Cooley Law School in Lansing, Michigan. Once an Assistant Commonwealth's Attorney in Danville, Va., Eric has been recognized by Super Lawyers Magazine as a "Rising Star" Super Lawyer in Virginia since 2014.