As a father and outdoor enthusiast, I could not look away from this headline on the Today website: "7-Year-Old Boy, 2 Other Kids Injured in July 4th ATV Accident."
The tragedy occurred in Dade City, Florida (FL). According to State Highway Patrol officials, the young boy died when he fell out of the driver's seat of the all-terrain vehicle and the ATV rolled over his body. Five other people, including three adult men, were aboard the four-seat vehicle at the time of the deadly wreck. All the injured survivors are expected to recover.
Surviving represents the tiniest of blessings, as no one riding the ATV before it crashed wore helmets. The children went without seat belts. Under the laws of Florida, children younger than 18 years of age must be properly restrained in all motor vehicles. Additionally, no one under the age of 16 years old is permitted to operate an ATV.
LEARN MORE
The details struck me as a longtime Virginia personal injury lawyer and wrongful death attorney. The death, the injuries, the lifelong emotional trauma. All likely could have been avoided. Helmets and seat belts save lives. Adhering to weight and passenger limits reduces the risks for losing control and overturning. Trusting only people who are of age and who have sufficient experience to operate an ATV makes everyone safer.
I do not write any of that to assign blame. I just want anyone who, like myself, stumbles across the news of this sad event to take to heart the warnings to treat operating an ATV as seriously as driving a car or truck and as equivalent to riding a motorcycle.
Riders Often Underestimate ATV Dangers
Statistics kept by the Insurance Institute of Highway Safety (IIHS) show that between 300 and 400 people died in ATV crashes on public roads each year since 2003. During 2018, nearly one-quarter of those deadly wrecks involved multiple vehicles. This indicates that ATV riders face risks from car and truck drivers in addition to the dangers they face during trail rides.
The IIHS research also reveals that 20-30 percent of ATV crash fatalities during a typical year occur among children and teens. Failure to wear a helmet was noted in 80 percent of all crashes where an ATV driver died and in 90 percent of all crashes where a passenger died.
Unsurprisingly, ATV crash death spike on July 4th, when family and friends gather outside in open areas to enjoy the height of summer. This reality prompted the Consumer Federation of America in late June 2020 to reissue the following tips for avoiding injuries while operating what it calls off-highway vehicles (OHVs):
Never operate an OHV on a road.
Never permit children younger than 16 years old to operate an adult-size OHV or any OHV that is too large and too powerful for them.
Always wear a helmet and other protective gear when riding an OHV.
Always wear safety belts when available in the vehicle.
Never allow more people on an OHV than it was designed to carry.
Never ride when under the influence.
Take a hands-on safety course.
Riding Safely and Legally in Virginia
That safety advice aligns well with what Virginia law requires of ATV owners and operators. The relevant section of the state code, § 46.2-915.1, opens with
No all-terrain vehicle shall be operated

1. On any public highway, or other public property, except (i) as authorized by proper authorities, (ii) to the extent necessary to cross a public highway by the most direct route, or (iii) by law-enforcement officers, firefighters, or emergency medical services personnel responding to emergencies;
2. By any person under the age of 16, except that (i) children between the ages of 12 and 16 may operate all-terrain vehicles powered by engines of no more than 90 cubic centimeters displacement and (ii) children less than 12 years old may operate all-terrain vehicles powered by engines of no more than 70 cubic centimeters displacement.
The statute further requires all ATV riders to wear helmets, and it restricts the number of ATV riders to the number of seats on the vehicle.
Virginia also requires ATV owners to register their off-road vehicles. Carrying insurance on an ATV is not required, but a titled vehicle will likely be covered under the owner's home insurance.
Legal Options When an ATV Operator Causes Injuries or Deaths
An innocent victim of an ATV crash may have several options for seeking the payment of medical bills and the replacement of lost wages, as well as compensation for pain and suffering. ATV insurance functions much like auto insurance, making that kind of coverage available for bodily injuries, wrongful deaths and property damage.
If no ATV insurance exists, a crash victim can look into the possibility of making a claim against the vehicle owner's home insurance policy. This may be the best choice if the operator who caused the crash was not the owner of the ATV. The owner has a legally enforceable duty to ensure that anyone to whom they entrust their ATV uses the vehicle responsibly.
A third option could be for the injured victim to invoke their own uninsured motorist (UIM) coverage under their own auto insurance policy. ATVs are classified as motor vehicles in Virginia, making UIM coverage available when no other means for seeking compensation is practical.
Pursuing a UIM claim can be as difficult as trying to settle a claim against an at-fault ATV operator's insurance company. Partnering with an experienced Virginia personal injury and wrongful death attorney may still be necessary even when dealing with one's own insurer.
EJL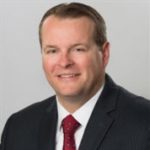 An experienced personal injury attorney with dual licensure in Virginia and North Carolina, Eric Washburn received a B.B.A. in Finance from James Madison University—initially worked in the information technology field before obtaining his law degree from Thomas M. Cooley Law School in Lansing, Michigan. Once an Assistant Commonwealth's Attorney in Danville, Va., Eric has been recognized by Super Lawyers Magazine as a "Rising Star" Super Lawyer in Virginia since 2014.