As the song goes, "It's the most wonderful time of the year." Part of the magic for many families is decorating the inside and outside of their homes with festive holiday decorations and lights. But according to national statistics, between 2007 to 2016, more than 173,00 people were injured by Christmas lights, trees, and other holiday-related decorations. There are many reasons why these accidents happen, including dangerous or defective products. The following are some steps you can take to keep yourself and your family safe during this festive season. If you are injured, contact a Virginia Beach injury attorney to find out what legal options you may have.
Indoor Decorations
One of the greatest hazards inside the home is the Christmas tree. Whether it is a real tree or an artificial one, there are risks of the tree falling on someone and injuring them or catching on fire. There is also the risk of cuts from broken ornaments. Small ornaments and the hooks that hold ornaments also pose a choking hazard for small children. Lights on a tree may be beautiful, but they can also create risks that come whenever there is electricity being used. Some of the ways to minimize these indoor decorations risk include:
Choose a Christmas tree that is the appropriate size for the room that it is going to be in. A tree that is too big can be difficult to secure and creates a greater risk of falling.
Keep the tree away from heat sources that can cause it to ignite into flames. These sources include radiators, woodstoves, and fireplaces.
If you choose a real tree, make sure to keep the stand filled with water in order to help keep the branches from drying out and easily flammable.
If you choose an artificial tree, make sure that it is fire-resistant.
As you are decorating the tree, check each ornament to make sure there are no broken pieces or choking hazards.
Outdoor Decorations
While decorating the outside of your home can be beautiful – and wow your neighbors – getting those decorations in place can be dangerous, especially if you are climbing ladders to install light and other objects from higher locations. This is especially dangerous if the roof and other areas have ice and snow. A fall even from a one-story home can result in broken bones and other trauma. There is also the risk of getting electrocuted as you are installing the lights and working with electric cords. In order to minimize the risk of injury while putting up outdoor decorations:
Choose a day to decorate with clear weather
Remove snow and ice from surfaces you will be working near
Do not use lights that have broken bulbs or exposed wires.
Test ladders before climbing to ensure they are stable
Let Our Firm Help
While some decorating accidents are caused by individual negligence, there are also many accidents and injuries that are a result of faulty or defective products. If you or a loved one has suffered an injury due to a defective product, we recommend contacting a Virginia Beach personal injury attorney as soon as possible. With the assistance of an experienced, aggressive, and proven lawyer, the negligent manufacturer will be held responsible for the injuries and damages their product caused.
If you are interested in discussing your options with Virginia defective product attorney, contact Shapiro, Appleton & Washburn today. Our legal team has more than 30 years of legal experience advocating for injured victims and their families and will work diligently to get you the financial compensation you deserve. Call our office today at 800-752-0042 to set up a free and confidential case evaluation.
RELATED CONTENT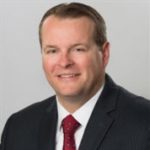 An experienced personal injury attorney with dual licensure in Virginia and North Carolina, Eric Washburn received a B.B.A. in Finance from James Madison University—initially worked in the information technology field before obtaining his law degree from Thomas M. Cooley Law School in Lansing, Michigan. Once an Assistant Commonwealth's Attorney in Danville, Va., Eric has been recognized by Super Lawyers Magazine as a "Rising Star" Super Lawyer in Virginia since 2014.