More than 150 gardeners and landscapers suffered injuries when pieces of the cutting assembly on a Black & Decker gas-powered line trimmer/edger flew off during use, according to the U.S. Consumer Products Safety Commission. That's bad.
Worse, the tool manufacturer new about the issue with poorly installed and dangerous trimmer line spools and spool caps for at least three years before issuing a widely publicized and effective recall of the Grasshog XP machines. All but admitting that CPSC officials were justified in accusing it of intentionally failing "to report several safety defects and hazards" and withholding information requested by the agency, Black & Decker has agreed to pay a civil fine of $960,000 to settle the matter.
An August 4, 2011, Associated Press report on the fine agreement notes that Black & Decker issued an initial recall of Grasshog XPs in 2007 and also stopped selling the dangerous trimmer the same year. Following reports of dozens additional injuries, the company reannounced the recall of the trimmer in 2009, shortly before it was taken over by rival Stanley. CPSC had first requested that B&D take action in mid-2006.
By delaying its recall of the trimmer to make repairs when first asked to do so, Black & Decker put untold thousands of people at risk for cuts. Since federal regulators only know about the 158 injured people who reported incidents, we can never know how many individuals did get struck and lacerated by parts that detached from the trimmers and, as CPSC puts it, "became projectiles."
B&D also violated U.S. laws regulating how federal authorities and companies must work together in a timely manner to ensure that defective products known to cause injuries and deaths are identified and either removed from the market or fixed as soon as possible. Failing to comply with rules like turning over all requested records to the CPSC or acting within 30 days on a recommendation to notify the public of a recall are only civil violations. The real-world effects of covering up potential dangers and leaving defective products on the market, however, are nothing short of reckless. The disregard Black & Decker's executives showed for the safety and health of the people who bought and used their company's trimmer/edgers is inexcusable.
Having represented injury victims in Virginia for nearly 25 years, I have seen time and again how companies' negligence in not recalling dangerous and defective products has set the stage for tragedy. Perhaps seeing CPSC's willingness to hold Black & Decker accountable for its lack of attention to consumers' safety will lead other firms to act more responsibly.
EJL
About the Editors: The Shapiro, Cooper, Lewis & Appleton personal injury law firm, which has offices in Virginia (VA) and North Carolina (NC), edits the injury law blogs Virginia Beach Injuryboard, Norfolk Injuryboard and Northeast North Carolina Injuryboard as pro bono services.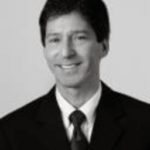 Rick Shapiro has practiced personal injury law for over 30 years in Virginia, North Carolina, and throughout the Southeastern United States. He is a Board Certified Civil Trial Advocate by the National Board of Trial Advocacy (ABA Accredited) and has litigated injury cases throughout the eastern United States, including wrongful death, trucking, faulty products, railroad, and medical negligence claims. His success in and out of the courtroom is a big reason why he was named 2019 "Lawyer of the Year" in railroad law in U.S. News & World Report's Best Lawyers publication (Norfolk, VA area), and he has been named a "Best Lawyer" and "Super Lawyer" by those peer-reviewed organizations for many years. Rick was also named a "Leader in the Law, Class of 2022" by Virginia Lawyers Weekly (total of 33 statewide honorees consisting of lawyers and judges across Virginia).