GlaxoSmithKline (GSK), the company that makes Poligrip denture cream, is facing hundreds of lawsuits over some of its products, including Super Poligrip Original, Ultra Fresh and Extra Care. Denture cream users are claiming that GSK failed to warn them of the potential risks of using the products that have caused numerous health complications, including nerve damage and blood problems.
As a result of the rising number of lawsuits, GSK is reformulating its denture creams. The new denture creams will not contain zinc, the ingredient that has been linked to the laundry list of medical problems denture cream users are experiencing.
The recommended zinc intake for women per day is 8 milligrams. For men, it is 11 milligrams per day, according to WebMD.com. Taken in the proper doses, zinc can improve the immune system and increase cell growth. Large doses however can have an adverse effect.
Researchers at the University of Texas Southwestern Medical Center conducted a study which details a possible link between zinc and medical complications. According to researchers, large doses of zinc can cause copper deficiency, which can lead to several of the medical problems cited by denture cream users, including anemia, loss of balance, weakness and numbness in the arms and legs and even paralysis. Excessive amounts of zinc have also been proven to "reduce iron function and impair the immune system."
While GSK is reformulating its products to make them safer, for some, it is too late. Many users of these products now have conditions that are irreversible.
Ronald Beaver, 62, has filed a case against GSK. Beaver was diagnosed with a blood disorder four years ago. He had been a Poligrip user for years prior to being diagnosed. Beaver is now only able two work two days a week and he often feels "run down," according to the Charlotte Observer.
We sympathize with those who have been effected by the use of this product and the like. Because GSK failed to warn its users about the potential risks of using its denture creams, it should be held accountable for the damages caused. If you have or a loved one has been negatively effected by using denture cream products, you may be able to file a products liability claim. Please feel free to contact our law firm for a free consultation.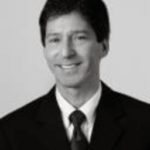 Rick Shapiro has practiced personal injury law for over two decades in Virginia, North Carolina, and throughout the Southeastern United States. He is a Board Certified Civil Trial Advocate by the National Board of Trial Advocacy (ABA Accredited) and has litigated injury cases throughout the eastern United States, including wrongful death, trucking, faulty products, railroad and medical negligence claims. His success in and out of the court room is a big reason why he was named 2019 "Lawyer of the Year" in railroad law in U.S. News & World Report's Best Lawyers publication (Norfolk, VA area), and he has been named a "Best Lawyer" and "Super Lawyer" by those peer reviewed organizations for many years.