This article is about how exchanging information on health and safety over the internet can help innocent injury victims recover compensation for serious injuries and help promote safety by holding companies liable for their negligence. Above all, this leads to safer consumer products and makes unsafe products obsolete or economically undesirable to manufacturers and sellers. (Full disclosure: the author is both an injury attorney and product inventor and designer who holds 15 U.S. patents).
Not only did the open public exchange of health and safety information help promote justice for a possible jury decision for the geophysicist who was injured in a Arizona Marriott case, but the exchange of information may ultimately lead to safer hotel coffee carafes as the hotel industry realizes that the economic costs and potential injury claims of shattering glass carafes should lead them in the direction of either hard plastic carafes, metal carafes or one-cup dispensers.
Here's a real story that brings this home.
Several years back, I accepted the case of a college student attending a wedding in Northern Virginia who injured his hand and required surgery when a glass coffee carafe in his hotel room shattered as he was placing the carafe in the coffee maker.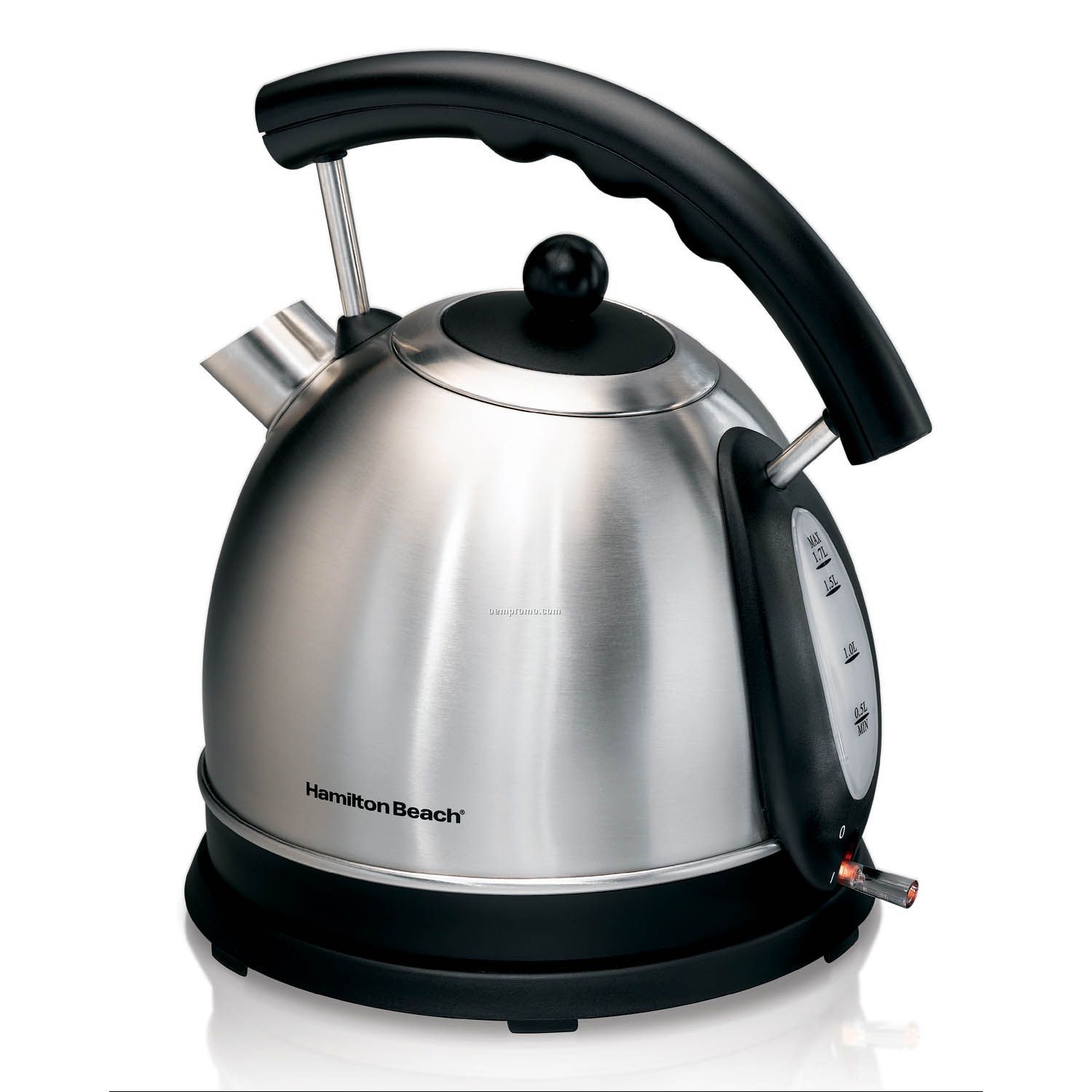 Examples of glass and metal coffee carafes
It was a typical hotel glass coffee carafe, but when the young man was trying to press it into place, it suddenly shattered and the shards cut into the webbing between his index finger and thumb. The man required hand surgery and physical therapy, but he was left with some permanent impairment, including reduced range of motion and diminished grip strength. He contacted our law firm and asked if we would consider a case against a Marriott Hotel franchisee and any company that was responsible.
I did research and knew that the trend in the hotel industry, and among some coffeemaker manufacturers, was to move away from glass carafes because of the known propensity of the glass vessels to shatter and potentially injure users. Indeed, metal coffee carafes and clear plastic carafes had already been introduced by some hotels and manufacturers. Based on this information, I convinced both the manufacturer and the Northern Virginia Marriott hotel franchisee to settle the personal injury claims prior to litigation. Later, I posted information about representing this college student and the dangers of glass coffee carafes on a blog. What follows is an excerpt of the case information:
Our client was a college student attending a wedding and was staying at a Marriott hotel in Northern Virginia. He was replacing the glass carafe into a coffee maker when the glass carafe shattered in his left hand, causing a deep wound to his hand between the thumb and first finger. The plaintiff notified the hotel of the injury and went to the emergency room of a local hospital for treatment. The wound was located at the metacarpal phalangeal joint and caused a digital nerve injury, as well as a flexor tendon injury. Upon returning home in another state in New England, our client underwent hand surgery by an orthopedic surgeon to repair the digital nerve and repair te flexor digitorum longus tendon.

Our legal strategy was to pursue claims against the hotel for providing a glass coffee carafe with a known propensity to shatter and to identify and pursue a claim against the manufacturer and/or distributor for product liability on the same grounds. We conducted research and found that many of the coffee maker companies are offering metal coffee carafse or shatterproof plastic-ceramic carafes. Either of these changes will prevent the type of permanent hand injury that that happens when a glass carafe shatters while being manipulated by a user.
A year or so later, a lawyer in New York was retained by a geophysicist who suffered an injury to the web between his index finger and thumb when a glass coffee carafe shattered while he was in a Marriott Hotel in Arizona. NY Attorney Rae Koshetz happened to read my blog post about the dangers of glass carafes and noted the remarkable similarity between her case and mine. She called me, and I told her I could not disclose specifics without obtaining my former client's consent, which he gladly gave me. Then I provide Koshetz more details about what I had learned and also provided some documents from the case and about my client's settlement. Kosetz told me she was trying to settle her case but might need to file suit and asked if I would provide information if necessary. I assured her I would be happy to do so, as this is precisely how injury cases help prevent future injuries and promote consumer safety. (As mentioned above, being an inventor and designer, I appreciate that inventions and innovations often occur because better and sometimes safer alternatives fuel economic development.)
Sure enough, the Marriott Hotel franchisee in Arizona claimed it had no awareness that glass carafes had shattered and caused personal injuries when the NY attorney sued the hotel. I found this quite fascinating because I had settled this very similar case with another Marriott franchisee and with Sunbeam, the coffeemaker manufacturer whose subsidiary had made the carafe in my earlier case. I provided all the information to Koshetz, who served as a special assistant attorney general in the Office of the Special State Anti-Corruption Prosecutor, assistant district attorney in Manhattan, deputy chief assistant to the special narcotics prosecutor of the City of New York, and deputy commissioner of trials for the New York Police Department hearing police cases including internal affairs investigations before starting her own firm. In other words, she understands how any handling any civil case — injury or not — requires meaningful evidence and pursuit of the truth.
Koshetz brought the scientist's lawsuit in the U.S. District Court for the Southern District of New York, and the hotel moved for summary judgment to have the case thrown out. The defendant's lawyers argued that the Marriott had no awareness of problems with glass coffee carafes. Koshetz asked me to sign an affidavit regarding the knowledge I had, and she she filed that affadavit along with a brief arguing that there was ample evidence the hotel was on notice that glass carafes had caused injuries. She also supported her argument with evidence from an article by an executive with Sunbeam Hospitality that had been published in a hotel industry publication prior to the date of her clint's injury. The coffeemaker executive wrote about "a hotel industry trend of replacing glass carafes with safer alternatives, such as a model called the One-Cup Coffeemaker." Koshetz also offered evidence in the form of deposition testimony from some of the staff at the hotel about the need to replace a significant number of glass carafes each calendar year and how staff members inspected carafes for cracks.
Ultimately, the U.S. District Court wrote a memorandum decision and order dated January 24, 2012, stating
The evidence shows that certain procedures were in place that could have put hotel staff on notice of possible broken or damaged carafes. Hotel staff members were responsible for inspecting the glass carafes in each room for damage and replacing broken carafes when necessary. The staff replaced, on average, "one a month, maybe two." … Plaintiff also points to a similar injury involving a coffee carafe suffered by a Marriott Hotel guest in northern Virginia, as well as a trade publication advocating hotels to start using one cup coffee-makers, as evidence that defendant had constructive notice.
After noting that the plaintiff in that case may also offer res ipsa loquitor evidence (meaning that the thing speaks for itself or that the negligence speaks for itself) the court went on to state
The testimony of [two of the staff at the hotel], hotel trade publications discussing safer alternatives to glass carafes, along with the evidence of a similar injury in the Virginia Marriott Hotel, if admissible, could be enough evidence for a rational jury to conclude that defendants are liable under a theory of premises liability. While plaintiff's evidence is certainly not overwhelming, a material issue of fact does exist with regard to whether or not defendants had constructive notice of a dangerous condition involving the use of the glass coffee carafes, a matter appropriate for a jury to decide.
To read more, click over to Kristopher Karnauskas v. Columbia Sussex Corp. et al, U.S. District Court, Southern District of New York, Case 1:09-cv-07104-GBD.
Not only did the open public exchange of health and safety information help promote justice for a possible jury decision for the geophysicist who was injured in the Arizona Marriott, but that exchange may ultimately lead to safer hotel coffee carafes as the hotel industry realizes that the economic costs and potential injury claims of shattering glass carafes should lead them in the direction of either hard plastic carafes, metal carafes or one-cup dispensers.
This is just one small example of how the civil injury justice system promotes health and safety and has a sanitizing affect in our society by leading manufacturers to conclude that safer alternatives are often smarter alternatives.
If you are interested reading more about why the American tort system helps keep you and your family safe from injury, read these articles, some of which I wrote and some of which are available on Injuryboard or through the American Association for Justice website:
RNS
About the Editors: The Shapiro, Lewis & Appleton personal injury law firm, which has offices in Virginia (VA) and North Carolina (NC), edits the injury law blogs Virginia Beach Injuryboard, Norfolk Injuryboard and Northeast North Carolina Injuryboard as pro bono services.