Trek 2012 FX and District bicycles have been recalled because the bolt that secures the seat saddle clam to the seat post can break, causing the rider to fall and get injured. Trek Bicycle Corporation is advising bike owners to stop riding the recalled bicycles until they can have a free replacement bolt installed.
The picture below shows the difference between a faulty bolt and a good bolt.
As my kids rode bikes on Halloween, I was thinking about bicycle safety a lot. My daughter flopped over in the street for no apparent reason as I drove up. It made me realize that if a child falls off a bike with a faulty seat bolt, she could be hit by a car. Defective products can lead to terrible harms and serious injuries.
Defective product injury attorneys play an important role in the civil justice system. Lawsuits are often necessary to force makers of dangerous products to acknowledge and resolve problems, as well as compensate people for injuries r the deaths of family members. and sell safe products. Sometimes, only a multimillion dollar verdict can force a company to ensure that its product is safe and will not cause harm to consumers.
OEA
About the Editors: The Shapiro, Cooper, Lewis & Appleton personal injury law firm, which has offices in Virginia (VA) and North Carolina (NC), edits the injury law blogs Virginia Beach Injuryboard, Norfolk Injuryboard and Northeast North Carolina Injuryboard as pro bono services.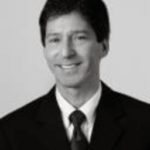 Rick Shapiro has practiced personal injury law for over two decades in Virginia, North Carolina, and throughout the Southeastern United States. He is a Board Certified Civil Trial Advocate by the National Board of Trial Advocacy (ABA Accredited) and has litigated injury cases throughout the eastern United States, including wrongful death, trucking, faulty products, railroad and medical negligence claims. His success in and out of the court room is a big reason why he was named 2019 "Lawyer of the Year" in railroad law in U.S. News & World Report's Best Lawyers publication (Norfolk, VA area), and he has been named a "Best Lawyer" and "Super Lawyer" by those peer reviewed organizations for many years.