Knee replacements have become one of the most common surgeries performed today in this country. But what has also become common is complications as a result of that surgery. If you have experienced complications or issues following a knee replacement, consider contacting a Virginia defective medical device attorney.
Knee Replacement Stats
In a study conducted by the Centers for Disease Control and Prevention (CDC) of surgeries for patients who were 45 years of age or older:
In 2010, total knee replacement was the most frequently performed inpatient procedure on adults aged 45 and over
From 2000 to 2010, an estimated 5.2 million total knee replacements were performed. Adults aged 45 and over made up 98 percent of those surgeries.
For men, there was an 86 percent increase in the rate of total knee replacements from 2000 to 2010. For women, the rate almost doubled (a 99 percent increase) over the same time frame.
Complications from Knee Replacement Surgeries
Far too often, patients develop complications from their knee replacement surgery. Some of the more common ones include:
Infection
Instability
Joint Damage
Loosening of the device
Pain
Popping, crunching or clicking sounds
Swelling
Currently, there are numerous lawsuits pending against several medical device manufacturers where the plaintiffs have accused the companies of selling devices which were defective. The companies include:
Biomet (Vanguard)
DePuy Synthes (Attune)
Smith & Nephew
Stryker
How a Virginia Beach Knee Replacement Attorney Can Help
While many knew replacement surgeries are successful, there are also far too many that leave the patient dealing with the complications of the defective device. If you are suffered issues from your surgery, contact a Virginia defective medical device attorney to see what legal recourse you may have.You may be able to get financial damages for the pain and losses you have suffered as a result of the defective knee replacement. This can include medical expenses, any loss of income you've suffered from being unable to work, pain and suffering, emotional anguish, and loss of the ability to do activities you were able to do prior to the surgery.
Your attorney will investigate whether or not there are other claims against the manufacturer, preserve any evidence needed to move forward with the claim, determine that the statute of limitations to file a claim has not expired, and file an injury lawsuit against the manufacturer.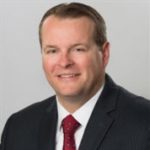 An experienced personal injury attorney with dual licensure in Virginia and North Carolina, Eric Washburn received a B.B.A. in Finance from James Madison University—initially worked in the information technology field before obtaining his law degree from Thomas M. Cooley Law School in Lansing, Michigan. Once an Assistant Commonwealth's Attorney in Danville, Va., Eric has been recognized by Super Lawyers Magazine as a "Rising Star" Super Lawyer in Virginia since 2014.