Americans spent the majority of 2020 at home because of the COVID-19 pandemic. Many people worked from home, most schools – including colleges and universities – had online and virtual classrooms, and most businesses were closed. Even the businesses that were opened had limited capacity. All of these "stay-at-home" orders meant that there were fewer vehicles on the road. You would think that would mean that the rate of motor vehicle deaths would have decreased, but tragically, that is not the case according to statistics gathered by the National Safety Council (NSC).
The agency, which focuses on promoting safe driving, found that the number of deaths from vehicle accidents increased by almost 10 percent, despite the average number of miles driven per driver decreasing by 13 percent.
In its study, the NSC concluded that the biggest cause of this increase had to do with reckless driving. There were increases in the instances of speeding, distracted driving, and driving under the influence. This data was confirmed by the Governor's Highway Safety Administration (GHSA) that also showed a high spike in speeding during the first few months of the nationwide lockdown. In Virginia, during the early stages of stay-at-home orders, the state saw a 45 percent decrease in all crashes, but the number of crashes that involved speeding skyrocketed by 78 percent compared to the same time period in 2019.
According to the statistics released by the NSC, there were more than 42,000 people killed in traffic accidents last year, compared to 39,100 in 2019. Recommendations made by the NSC include:
The federal government should commit to zero roadway deaths by 2050.
The federal government should promote crash avoidance technology.
The federal government should implement a safe system roadway design approach.
Auto manufacturers should include safety features, such as lane departure warning and automatic emergency braking in all vehicles, not just high-end ones.
Accidents Caused by Speeding
When a driver speeds, he or she greatly increases the risk they will crash. Going over the recommended speed limit means they have a greater chance of losing control of the vehicle. Speeding also reduces the effectiveness of a vehicle's occupant protection and safety equipment.
Speeding not only requires the need for increased stopping distance – increasing the odds the vehicle will not stop in time – but the impact of the speeding car crashing into another vehicle is done with so much force that the degree of injury and damage is often severe.
Contact a Virginia Beach Injury Attorney
If you have been injured in a crash caused by a driver who was speeding, contact a Virginia car accident attorney to see what type of financial damages you may be entitled to. The legal team from Shapiro, Appleton & Washburn have been advocating for injured clients since 1985 and will do all we can to ensure you receive the best possible outcome under the circumstances of your case. If you would like to meet with one of our skilled car accident attorneys to find out how we can help, call us today at 800-752-0042 for a free case evaluation.
RELATED CONTENT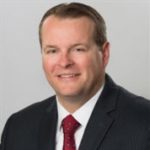 An experienced personal injury attorney with dual licensure in Virginia and North Carolina, Eric Washburn received a B.B.A. in Finance from James Madison University—initially worked in the information technology field before obtaining his law degree from Thomas M. Cooley Law School in Lansing, Michigan. Once an Assistant Commonwealth's Attorney in Danville, Va., Eric has been recognized by Super Lawyers Magazine as a "Rising Star" Super Lawyer in Virginia since 2014.