Many accident victims are unsure where to turn for help when their injuries have resulted in medical bills, lost wages, and other losses. They worry they can't afford an attorney, especially with the extra financial losses their injuries are causing them. However, talking to a Virginia personal injury attorney at Shapiro, Appleton & Washburn is completely free. And if you decide to retain the services of our firm, there are no up-front costs. The only time our clients pay a fee is when we obtain a settlement or verdict in their favor.
At our personal injury firm, we offer free consultations in order to help provide victims with the legal information they may not otherwise be aware of. Virginia law allows victims to pursue damages for the losses they have suffered because of their injuries and many of our clients are initially surprised to learn the different types of damages they may be entitled to.
Initial Consultation
Our Virginia personal injury laws firm offers free initial consultations for all accident victims. When you meet with one of our attorneys, any information you provide is strictly confidential, whether you decide to retain our services or not. We ask that you bring all relevant documentation to your appointment, including police reports, medical records and bills, all correspondence you have had with any insurance companies, your own insurance information, photos and/or videos of the accident scene, and any witness information.
The attorney will discuss with you the details of your accident, medical treatments you have already received, and what treatments you may need in the future, as well as what type of impact your injuries have had on your ability to work. The attorney will evaluate your case and explain what type of case he or she thinks you have, as well as how our contingency fee works. If you decide to retain the attorney, we will review the paperwork with you in order to begin working on your case. Keep in mind, however, you are not required to sign any documents at your consultation.
Contingency Fee
A contingency fee is how attorneys get paid for the work they do in personal injury cases. Instead of billing the client by the hour, a Virginia personal injury attorney will enter into an agreement with the client that they will be paid a percentage of the final settlement or award the client receives. This means that the client is only responsible for the attorney's fees and any other case-related costs if the attorney is successful in obtaining financial compensation, either through a settlement with the insurance company or through an award determined by the court in litigation. If the attorney is not successful, the client owes the firm nothing.
An attorney's fee in a contingency contract is a set percentage of whatever is recovered on behalf of the client.  The costs are litigation costs advanced to that client in order to process his or her claim, and those costs must be recovered separately from any fee.  A client always has the right to pay his or her own costs if preferred.
Once the case settles, the attorney will provide the victim with a full accounting of the work that the firm performed. Since this is a contingency fee case, the accounting will not be broken down by hours, but instead will be broken down by what other legal costs they are billing you for, such as court costs, expert testimony, etc.
Even if there is a contingency fee agreement, it is always the victim (the client) who will make the decision to settle the case or not. The victim still has control of the case. The attorney will prepare the case in order to prepare for trial, even if a settlement is a possibility.
Call Our Firm Today
If you have been injured in an accident and would like to schedule a free and confidential case evaluation with one of our Virginia personal injury lawyers, contact Shapiro, Appleton & Washburn today. Our firm has been helping accident victims for more than 35 years in obtaining the financial compensation they deserve.
RELATED CONTENT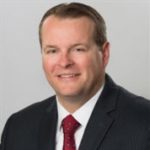 An experienced personal injury attorney with dual licensure in Virginia and North Carolina, Eric Washburn received a B.B.A. in Finance from James Madison University—initially worked in the information technology field before obtaining his law degree from Thomas M. Cooley Law School in Lansing, Michigan. Once an Assistant Commonwealth's Attorney in Danville, Va., Eric has been recognized by Super Lawyers Magazine as a "Rising Star" Super Lawyer in Virginia since 2014.