When out for an evening with friends or at other social events where alcohol is served, we may have developed different strategies to prevent being pulled over and cited for driving under the influence (DUI). Unfortunately, studies show that even modest amounts of alcohol can result in serious driving impairments, making potentially life-threatening car accidents and injuries more likely to occur.
The Effects of 'a Few Drinks'
If you are pulled over when driving and appear visibly intoxicated or register a .08 blood alcohol content (BAC), you will be charged with a DUI under Virginia law. Penalties include heavy fines, mandatory community service and counseling, potential jail time, and the loss of your driving privileges. To avoid this, many limit alcohol consumption to just a few drinks, but even modest amounts could put you and other drivers in danger.
The American Automobile Association (AAA) has done extensive studies regarding alcohol use and driving. Numerous factors contribute to a high BAC level, such as gender, weight, and the strength or size of the drink you are imbibing. A 12-ounce beer, a 5-ounce glass of wine, and a 1.5-ounce shot of 80-proof liquor all have the same alcohol content, and even having one or two of these drinks over the course of an hour impacts your driving ability:
One drink: Results in a BAC of .02 to .03, decreasing your judgment and inhibitions.
Two drinks: Results in a BAC of .04 to .05, slowing your reaction times.
Three drinks: Results in a BAC of .06 to .07, making both judgment and reason less reliable.
Four drinks: This puts you over the legal limit, with a BAC of .08 to .09. Hearing, speech, vision, and balance are noticeably impacted.
Five drinks: At a BAC level of .10 to .11, you will have difficulty walking or controlling body movements.
Having six drinks or more during the course of an hour puts you at risk for serious health concerns. These include passing out, falling into a state of unconsciousness or coma, and developing blood alcohol poisoning.
Any Amount of Alcohol Increases Injury Risks
According to studies conducted by the National Institutes of Health (NIH), even minor amounts of alcohol increase your injury risks while the greater your BAC, the more likely you are to be involved in a fatal accident. Beginning with the very first drink, traffic crash research shows the following behaviors become more likely:
Swerving and drifting in and out of your own lane
Running off the road and onto sidewalks or ditches
Overcorrecting in response to driving errors
Distracted driving and missing important road, traffic, or weather cues
Reckless driving behaviors, such as speeding and disobeying traffic signals
Studies show that many of the drivers who choose to drink and drive do so because of the following reasons:
They do not realize that they have had too much to drink.
They do realize how much they have had but still think they can safely operate their vehicle.
They think they can get away with it.
They don't believe that they will get into a crash.
Sadly, the NIH reports that an estimated 10,000 people are killed in drunk driving accidents each year in the U.S., while close to 300,000 suffer serious injuries. Twenty-nine people die every day in this country because in alcohol-related crashes. This comes out to one death every 50 minutes. The yearly cost of drunk driving crashes is more than $44 billion.
Contact a Va. Personal Injury Attorney
It is a crime under Virginia law to operate a vehicle under the influence of alcohol and/or drugs. In addition to criminal charges, an impaired driver who causes an accident may also be responsible for punitive damages for any victims who were injured in the crash or to the families of anyone killed in the crash. Punitive damages are punishment for the driver for their reckless behavior. Injured victims or anyone who has lost a loved one in a car accident caused by a drunk driver should contact a skilled Virginia car accident attorney and out what legal options they may have.
At Shapiro, Appleton & Washburn, we have been advocating for injured clients since 1985 and will do all we can to ensure you receive the best possible outcome under the circumstances of your case. If you would like to meet with one of our skilled Virginia car accident attorneys to find out how we can help, call us today at 800-752-0042 for a free case evaluation.
RELATED CONTENT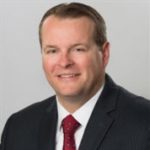 An experienced personal injury attorney with dual licensure in Virginia and North Carolina, Eric Washburn received a B.B.A. in Finance from James Madison University—initially worked in the information technology field before obtaining his law degree from Thomas M. Cooley Law School in Lansing, Michigan. Once an Assistant Commonwealth's Attorney in Danville, Va., Eric has been recognized by Super Lawyers Magazine as a "Rising Star" Super Lawyer in Virginia since 2014.