Normally, as a pedestrian, you should not be worried about risking an injury if you do not cross the street except at a crosswalk. However, motorists often do not pay attention to or fail to come to a stop in crosswalks, resulting in serious accidents involving pedestrians. A pedestrian victim of a crosswalk collision can file a compensation claim against the negligent motorist.
Motorists Have a Duty to Yield to Pedestrians in Crosswalks
Virginia Code § 46.2-924 subsection 'A' clearly states that a motorist shall yield to any pedestrian crossing a highway at any marked crosswalk, whether at the middle or at end of a block. The law further stipulates that a motorist approaching a pedestrian who is within a crosswalk, must slow down and exercise due care while operating the motor vehicle to ensure the pedestrian's safety.
Simply put, motorists must show a duty of care if they see pedestrians crossing a street. If motorists injure a pedestrian due to laxity in exercising due care at a crosswalk, they can be held liable for injuries in the crosswalk collision.
File a Crosswalk Accident Compensation Claim
If you were the victim in a crosswalk incident, the first important step you must take while seeking financial compensation is to contact a skilled pedestrian accident lawyer, with the details of your case. The earlier you speak with an attorney who is experienced in handling such claims, the quicker your chances are to be eligible to recover compensation.
Evidence That Can Help Make Your Injury Claim Viable   
When seeking financial compensation for your personal injuries and other damages, you will need to present irrefutable evidence showing the negligence of the other party, and how their negligence resulted in the accident.
Although the circumstances of no two cases are similar, you need to gather as much solid evidence as possible, to boost your chances of recovering the maximum possible compensation. Here is a small list of the types of evidence you must collect to help establish the other party's fault:
Photographs
Click as many pictures as you can, of your injuries, the motor vehicle, the point of impact, skid marks, and road and weather conditions. Photographs are a compelling tool in your quest to prove the circumstances of the accident, and can also establish the link between the collision and your injuries.
Police Report
Although it is not admissible in a court of law for technical reasons, the police report can be forceful evidence when it comes to convincing the insurance adjuster about the at-fault driver's liability. The initial police report also contains important information such as contact information of the accident scene eyewitnesses. And last but not the least, the testimony of the police officer with regard to their observations and investigation of the accident scene, can persuade a jury.
Clothing
You must keep the clothes that you were wearing at the time of the crash, intact. Ripped or bloodied clothes can be used as dramatic evidence to display to the jury if your compensation claim goes to trial.
Eyewitness Statements
Witnesses at the scene of the accident can help establish the motorist's negligence with their statements, especially if they are neutral third parties not directly involved in the accident.
Medical Bills
Save and make copies of all your medical bills for your medical treatment expenses. Also include the receipts for medications, money spent on transportation if you travel to see a doctor, and any other assistive medical services you could need while you are at home.
Income Tax Returns and Pay Stubs
You will need these to establish the amount of your lost wages. A statement from your employer mentioning other financial losses like bonuses and commissions, the loss of promotions, vacation and sick time, and other employment benefits, can also help strengthen your compensation claim.
Event Data Recorder
Some motor vehicles come fitted with what is also known as the black box. These electronic data recorders can provide valuable inputs, like the speed, braking, and steering of the vehicle right before the collision.
Accident Reconstruction Expert
Your attorney may need to engage an accident reconstruction expert if the cause of the collision is complicated or in dispute. A reconstruction expert can review the evidence and the crash scene to determine how the accident took place. The testimony of an expert can persuade the insurance company adjuster and help settle your claim favorably.
Medical Expert
A medical expert and their report of your injuries, prognosis, and the treatments required, both present and in the future, are crucial pieces of evidence in proving the scope of your injuries, and the financial compensation you deserve.
Other Experts
You could also need other experts like a vocational expert, a mental health professional, an economic expert, or a physical therapist, to provide testimonies and reports to help establish the amount of compensation you should be awarded.
Consult a Virginia Pedestrian Accident Attorney
As the victim of a pedestrian accident involving a motor vehicle, the thought of gathering all the evidence while you are still recuperating from your injuries might overwhelm and confound you. But there is no need for you to feel so, as seasoned pedestrian injury attorneys at Shapiro, Appleton & Washburn, can help identify and collect vital evidence to maximize your compensation claim. Call our office today at 800-752-0042 or contact us online to schedule a free, no-obligation consultation.
References:
https://www.hsinjurylaw.com/library/determining-fault-in-a-pedestrian-accident.cfm
https://www.hsinjurylaw.com/library/safety-tips-for-virginia-pedestrians.cfm
https://www.hsinjurylaw.com/library/what-steps-should-a-virginia-pedestrian-accident-victim-take.cfm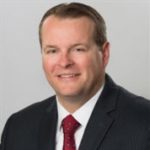 An experienced personal injury attorney with dual licensure in Virginia and North Carolina, Eric Washburn received a B.B.A. in Finance from James Madison University—initially worked in the information technology field before obtaining his law degree from Thomas M. Cooley Law School in Lansing, Michigan. Once an Assistant Commonwealth's Attorney in Danville, Va., Eric has been recognized by Super Lawyers Magazine as a "Rising Star" Super Lawyer in Virginia since 2014.