According to reports in the Journal of the American Medical Association (JAMA), medical negligence is the third most common cause of death in this country. In one year alone, more than $3 billion is paid in medical malpractice lawsuit awards.
Recently, the prevalence and tragedy of medical negligence has been in the news a lot after it was revealed that the family of the late Neil Armstrong was awarded millions of dollars in a malpractice lawsuit for the acclaimed astronaut's death.
Armstrong, best known for being the first man to walk on the moon, was also a Korean War veteran and Congressional Space Medal of Honor recipient. In 2012, the then 82-year-old developed coronary disease and had to have bypass surgery. He died two weeks later from complications that developed after the surgery.
RELATED CONTENT
According to a malpractice lawsuit filed by Armstrong's family, following their father's surgery, nurses removed wires from a temporary pacemaker. He began bleeding into the membrane surrounding his heart and this is what caused his death. However, according to medical experts, the medical staff should have immediately taken Armstrong back into the operating room as soon as they realized he was bleeding. Instead, they delayed that decision and by the time they attempted to operate, it was too late.
The family accused the hospital of negligence in their father's death and while the hospital denied they were negligent or that their failure to act caused Armstrong's death, they agreed to settle the case before it went to trial. The hospital paid more $6 million to Armstrong's family, which was split between 10 members of the late astronaut's family. His two sons split the majority of the settlement, $5.2 million, while $250,000 went to his brother and sister. His six grandchildren each received $24,000.
Call Shapiro & Appleton for Help
Our Virginia medical malpractice law firm has successfully represented many victims who were seriously injured by surgical and medical errors made by the very people who were supposed to heal them. Our malpractice attorneys have also fought for the families of victims who died from those medical mistakes.
Many of the injuries sustained through medical errors often result in long-term recovery for the patient and not only involves increased medical costs and loss of income but also increased pain and personal losses for the victim. Anyone who has suffered injuries from a preventable medical error should contact a skilled Virginia malpractice attorney to discuss what legal options they may have.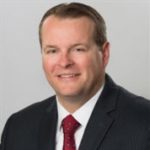 An experienced personal injury attorney with dual licensure in Virginia and North Carolina, Eric Washburn received a B.B.A. in Finance from James Madison University—initially worked in the information technology field before obtaining his law degree from Thomas M. Cooley Law School in Lansing, Michigan. Once an Assistant Commonwealth's Attorney in Danville, Va., Eric has been recognized by Super Lawyers Magazine as a "Rising Star" Super Lawyer in Virginia since 2014.