Roughly 20 years ago, the Food and Drug Administration (FDA) created a controversial program for medical device manufacturers to submit alternative summary reports regarding known risks involving their devices. This program allowed device manufacturers to hide reports from the general public; reports containing information of malfunctions and physical harm. The FDA recently announced that it is shutting down this program and will be releasing the past undisclosed reports.
Originally designed to streamline internal reviews, this database contained millions of concealed reports describing faulty devices and injuries. The program was relatively unknown. An investigation by Kaiser Health News brought the obscure program to light. Many medical device manufacturers, such as those making saline breast implants, were able to hide reports of grave injuries. Breast implants were linked to rare forms of lymphoma, while surgical staples have been reported to fail and cause internal bleeding.
RELATED CONTENT
The Alternative Summary Reporting Program
For several years, the FDA hid valuable information and reports detailing the malfunctions of breast implants and the harm they caused. It is because of breast implants, and the public outcry of injuries consumers and patients have experienced that brought on the FDA's goal of transparency. This transparency of information with breast implants is just part of the wider scope the FDA hopes to obtain with shutting down the alternative summary reporting program.
The FDA claimed that they were aware of the issues with this program and began winding down its operation in 2017. Device makers began providing quarterly reports of user problems into the FDA's Manufacturer and User Facility Device Experience.
What Faulty Device Makers Must Do
During the implementation of the alternative summary report program, the FDA had reached agreements with about 100 device manufacturers, whereas the FDA agreed to stop reports of certain injuries or malfunctions. Now, with the shutting down of this program, device makers must file individual reports of injury associated with their devices. Also, device makers will be allowed to submit summary reports with spreadsheets detailing device malfunctions, but are not permitted to report serious injuries through this method.
Allowing the public to view previous records of these malfunctions is considered a victory. It gives researchers and engineers the proper information to hopefully make safer products and allows doctors and their patients to make better choices where a medical device is needed.
Contact a Va. Personal Injury Attorney
Have you or a loved one suffered an injury or serious illness caused by a dangerous drug? Contact a seasoned Virginia dangerous product attorney to discuss what legal options you may have against the drug company and any other parties that may be responsible. We have successfully advocated for many clients who have been injured because of a dangerous or defective product and will use all available resources to get you the outcome you deserve.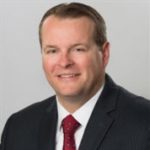 An experienced personal injury attorney with dual licensure in Virginia and North Carolina, Eric Washburn received a B.B.A. in Finance from James Madison University—initially worked in the information technology field before obtaining his law degree from Thomas M. Cooley Law School in Lansing, Michigan. Once an Assistant Commonwealth's Attorney in Danville, Va., Eric has been recognized by Super Lawyers Magazine as a "Rising Star" Super Lawyer in Virginia since 2014.