Successfully overcoming an alleged fault finding in a car accident injury case can be the deciding factor into whether you recover financial restitution or not. 
If you were seriously injured in a car accident in Virginia Beach, Chesapeake, Norfolk or elsewhere in Hampton Roads, and the auto insurance company is inaccurately alleging you were at fault for the collision, you need to be prepared for a battle when it comes to recovering financial restitution for your harms and losses. Nevertheless, it is important not to give up hope or simply throw your hands up in the air if the insurance adjuster denies your injury claim or offers a low-ball settlement based on an erroneous finding of fault. Remember, the insurance company is not your friend and will utilize underhanded tactics in the hopes of avoiding a large payout via settlement or verdict.
Determining Fault After an Automobile Accident
After a serious car accident, an investigation into the underlying cause of the collision will likely be conducted by the auto insurance company.  The auto insurance agent will likely take the following steps to determine which motorist caused the collision:
Review relevant documents such as photographs taken from the scene of the accident, an accident report filed by police, any issued traffic citations, and medical records
Speak to you (via a recorded statement) and the other motorist
Speaking to any witnesses who were at the scene of the collision or were passengers in the automobiles
Inspecting the vehicles to analyze the nature and extent of damage caused by the collision
This information will be compiled and reviewed by the auto insurance company culminating in a fault determination. If the auto insurance company reaches a determination that you caused the collision, it could mean an initial denial of your personal injury claim. Even if you are not deemed fully at fault and the issue of fault is "contestable" then it will likely lead to a denial of your claim or a low-ball settlement offer.
Why a Fault Finding is Important in a Virginia Car Accident Injury Claim
A finding of fault is particularly important in the context of a Virginia car accident injury claim due to the Commonwealth's adherence to an antiquated doctrine known as "contributory negligence." Basically, contributory negligence stands for the proposition that if an injured individual contributed to causing the incident that led to their harm, they are prohibited from recovering compensatory damages via a personal injury claim. This is oftentimes why auto insurance companies put up a fight and refuse to offer a reasonable settlement when fault is unclear or they wrongly determine you caused the collision.
This is where the services of an experienced Virginia Beach car accident lawyer would prove invaluable.
How a Lawyer Can Assist You in Disputing a Fault Finding in Your Car Accident
Hiring an experienced and knowledgeable car accident attorney in Virginia Beach, Chesapeake, Norfolk or elsewhere in Hampton Roads can pay dividends when it comes to contesting an insurance company's fault finding in the wake of a car accident. Your auto accident attorney can launch their own investigation to ensure all of the relevant documents are brought to light, all relevant witnesses are contacted, and any inaccurate information is corrected.
Your lawyer will advocate on your behalf with the insurance company and raise pertinent issues concerning the insurance company's fault finding. If negotiations do not produce a reasonable settlement offer, then your Va Beach car accident attorney will take the appropriate steps to file a lawsuit and build a case to present before a judge and jury. Oftentimes, after a formal lawsuit has been commenced, the insurance company will reassess their position and determine whether they believe they can prevail in court. This reassessment, and any additional evidence that comes to light during pre-trial discovery, could ultimately lead to an improved settlement offer. If not, you have the peace of mind in knowing your lawyer is ready to take your case to trial.
Contact Shapiro, Washburn & Sharp
Our team of Virginia personal injury lawyers have been providing high-quality representation for injured clients since 1985. With our decades of experience, resources, and knowledge, we can help you recover the financial restitution you are owed. Contact us today to schedule a free, confidential case consultation.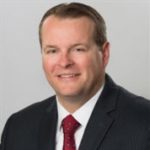 An experienced personal injury attorney with dual licensure in Virginia and North Carolina, Eric Washburn received a B.B.A. in Finance from James Madison University—initially worked in the information technology field before obtaining his law degree from Thomas M. Cooley Law School in Lansing, Michigan. Once an Assistant Commonwealth's Attorney in Danville, Va., Eric has been recognized by Super Lawyers Magazine as a "Rising Star" Super Lawyer in Virginia since 2014.