When a victim suffers a personal injury caused by another party, they may face a mountain of financial issues, including medical expenses, loss of wages from being unable to work, and other losses and expenses due to their injuries. In many cases, such as car accidents or premises liability cases, the at-fault party's insurance company is involved. Unfortunately, most insurance companies often do not have the victim's best interest at heart, but instead, look for ways to lowball the financial compensation settlement or deny the claim completely.
When an accident victim files a claim with the at-fault party's insurance company, the company will typically offer to pay a certain amount based on the amount of coverage the at-fault party has for their policy. However, there are many cases – especially when the victim has suffered serious or severe injuries – the amount the insurance company is willing to pay the victim is not enough to cover the losses and expenses their injuries have caused them to suffer. The victim may choose to retain the services of an attorney and pursue litigation against the at-fault party and/or their insurance company.
What Happens Once the Lawsuit Is Filed?
Once the lawsuit is filed, both sides will gather evidence and conduct depositions. This is called the discovery phase. When this phase is completed, the attorneys for both sides will discuss a fair and just dollar amount for the victim's damages. If an agreement can be reached, this is referred to as a settlement.
Although the majority of personal injury cases are resolved through negotiations and settlements, there are cases where the parties cannot agree, and the case will proceed to court. Just because a settlement will allow the victim to be compensated quicker than if the case is litigated and also reduce the amount of legal fees and costs, a victim should never settle for an amount less than what they deserve.
Many of the cases that end up in court do so because the two parties cannot agree about the victim's injuries and/or expenses, there are multiple at-fault parties, or there is an allegation that the victim shares some liability for the accident that caused the injuries. If the case does proceed to trial, it will be a judge or jury who will decide who is at fault and if there should be an award made to the victim, and how much that award should be.
Contact a Virginia Accident Attorney
If you have been injured in an accident caused by another party, it is crucial to your case to find a Virginia personal injury lawyer who will not just settle your case for an unfairly low amount just so they can avoid litigation of your case. You need an attorney who not only is a skilled negotiator but is also an experienced and aggressive litigator who will take your case to trial if the insurance company fails to negotiate in good faith.
You will find that attorney right here at Shapiro, Appleton, Washburn & Sharp. We have been fighting for our clients for almost four decades and will work diligently to get you the best outcome based on the circumstances of your case. Call our office today to schedule a free and confidential case evaluation.
RELATED CONTENT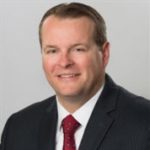 An experienced personal injury attorney with dual licensure in Virginia and North Carolina, Eric Washburn received a B.B.A. in Finance from James Madison University—initially worked in the information technology field before obtaining his law degree from Thomas M. Cooley Law School in Lansing, Michigan. Once an Assistant Commonwealth's Attorney in Danville, Va., Eric has been recognized by Super Lawyers Magazine as a "Rising Star" Super Lawyer in Virginia since 2014.