Commuters are at risk of being injured in a drunk driving accident any time of the year, but that risk is especially high during the holiday season. This usually begins the day before Thanksgiving, when many people gather together – such as those who travel back home and get together with old friends. The rest of Thanksgiving weekend also historically sees a spike in the number of drunk driving accident deaths. And it doesn't stop there. The socializing and celebrating continues all through the December holidays up to New Year's Eve and New Year's Day.
According to statistics from the National Highway Transportation Safety Administration (NHTSA), there are more than 25,000 drunk driving accidents during the holiday season which are responsible for the deaths of about 725 victims. During other times of the year, alcohol is responsible for approximately 30 percent of all highway fatal crashes. However, during the time period between Thanksgiving and Christmas week, that number spikes to 40 percent, but during the New Year's holiday, drunk driving crashes are responsible for 60 percent of those deaths.
Although the COVID-19 pandemic is changing the holiday plans of many Americans, there will still be those people who make the fatal decision of drinking and then getting behind the wheel of their vehicle. If you or a loved one has been injured in a drunk driving crash, Virginia law gives you the right to pursue damages for the losses your injuries have caused.
Pursuing Damages for a Drunk Driving Accident
Virginia law allows victims of DUI crashes to sue the drunk driver who caused the accident. In most crashes, the victim must prove negligence in order to be successful in collecting damages, but in drunk driving accidents, the act of driving while under the influence is a violation of Virginia law and is therefore already considered a negligent act. Victims can be awarded financial compensation for the following losses:
Past, present, and future medical expenses, including medications, medical devices, and even the cost of transportation to get back and forth to treatment.
Past, present, and future loss of income from being unable to work. This includes vocational training if the victim can no longer go back to his or her prior profession because of the injuries.
Pain and suffering
Emotional anguish
Loss of life enjoyment
Permanent disability
Scarring
Disfigurement
The victim of a drunk driving accident may also be awarded punitive damages as a way to punish the drunk driver for their egregious behavior.
Contact a Virginia Drunk Driving Accident Attorney
Unfortunately, no matter how many precautions you may take to stay safe, there are far too many other drivers on the road who fail to do the same. If you are injured in a drunk driving accident, contact a Virginia car accident attorney to find out what legal options you may have.
The legal team from Shapiro, Appleton & Washburn have been advocating for injured clients since 1985 and will do all we can to ensure you receive the best possible outcome under the circumstances of your case. If you would like to meet with one of our skilled Va. car accident attorneys to find out how we can help, call us today at 800-752-0042 or a free case evaluation.
RELATED CONTENT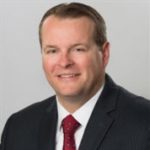 An experienced personal injury attorney with dual licensure in Virginia and North Carolina, Eric Washburn received a B.B.A. in Finance from James Madison University—initially worked in the information technology field before obtaining his law degree from Thomas M. Cooley Law School in Lansing, Michigan. Once an Assistant Commonwealth's Attorney in Danville, Va., Eric has been recognized by Super Lawyers Magazine as a "Rising Star" Super Lawyer in Virginia since 2014.