If you are involved in a Virginia car accident, no matter how small it may seem, you should notify the police right away. Never let the other driver talk you out of contacting law enforcement. After calling 911, an officer should respond to the scene fairly quickly. They will be able to safely reroute traffic, secure the area, and organize an investigation. Once this is done, the officer will write up a crash report if they determine that the accident involved an injury, fatality, or damage to property totaling more than $1,500. 
The crash report will include essential details about your accident, as well as other useful information. The report will also help the Virginia car accident lawyers from Shapiro, Washburn & Sharp get to work immediately by performing an independent investigation into the cause of your crash. 
What Information Does a Virginia Car Accident Report Contain?  
In Virginia, police officers use a form that is simply entitled "Police Crash Report." It is comprised of multiple sections and contains information that falls into categories such as:
Basic Crash Details:

This is the very top section of the crash report. It gives the location, date, and time of the car accident.

Occupant and Vehicle Information:

The second section is where you will find the names, driver's license numbers, and addresses of every driver involved in the crash along with the names and addresses of the vehicle owners and their corresponding insurance companies. The report will also show if a driver was charged with an offense and indicate if any vehicle occupants were injured or killed.  

Collision Factors:

This area of the crash report will supply any details regarding the driver, vehicle-related factors, and the weather that could have contributed to the accident. For example, if the responding officer decides that distracted driving, drunk driving, or speed was a factor, this will be indicated on the report.

Accident Description and Diagram:

This last part of the report allows the officer to draw a diagram of the incident and write their own description. 
As your car accident claim progresses, you might realize that the accident report contains incorrect information. For instance, the pictures you took of the scene could prove that the officer's hand-drawn diagram is wrong. Your Virginia Beach personal injury lawyer from Shapiro, Washburn & Sharp will help you correct any misinformation in your car accident report. 
Where Can I Get a Copy of My Virginia Car Accident Report?
Police officers have 24 hours from the time they complete their investigation of an accident to submit a written report to the Virginia Department of Motor Vehicles. The DMV is required to retain a copy of the report for at least 36 months. This means that for three years after your accident, you can obtain a copy of your crash report through the DMV. 
This can be done by filling out and submitting Information Request Form CRD 93 in person at your local DMV or by mail. Each copy of the report costs $8.00.
If you are having a hard time getting a hold of your crash report, our attorneys can help. Virginia law allows an attorney representing a crash victim to request a copy of the official report.
Our Virginia Beach Car Accident Lawyers Are Here To Help
If you were recently injured in a car accident in the Virginia Beach area, reach out to the personal injury lawyers at Shapiro, Washburn & Sharp by calling (833) 997-1774 or filling out our online form. We understand that most people are confused and frightened after a car accident caused by someone else. We know the anxiety and frustration that come from dealing with medical expenses, insurance companies, and lost wages while you are trying to recover. Our objective is to make the personal injury process run as smoothly as possible while ensuring you receive the financial compensation you need and deserve. 
Related Content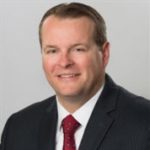 An experienced personal injury attorney with dual licensure in Virginia and North Carolina, Eric Washburn received a B.B.A. in Finance from James Madison University—initially worked in the information technology field before obtaining his law degree from Thomas M. Cooley Law School in Lansing, Michigan. Once an Assistant Commonwealth's Attorney in Danville, Va., Eric has been recognized by Super Lawyers Magazine as a "Rising Star" Super Lawyer in Virginia since 2014.