After being injured in a Virginia car accident, you need to hire a personal injury attorney as quickly as possible. Working with an experienced attorney increases your chances of earning full and fair financial compensation for the injuries and other damages you endured as a result of the accident. The reason for this is that the driver responsible for your accident and their insurance carrier are going to want to remunerate you for the smallest amount they possibly can. This means that the process of settling a Virginia car accident takes a lot of experience, attention, time, and legal aptitude.
What are the stages of a Virginia car accident settlement?
The Virginia car accident lawyers at Shapiro, Washburn & Sharp understand that most injured victims are not familiar with the process of filing a personal injury lawsuit. We are here to guide you through every step of the process. Reach out to our Norfolk-area personal injury attorneys as soon as possible to schedule your free consultation. 
The Settlement Process 
Everything that takes place immediately after the car accident, gathering relevant evidence, seeking medical care, and interviewing bystanders, is extremely important during the car accident settlement process. Regardless of the strength of your claim, you should expect the settlement process to go through several stages before you actually see any compensation. The stages of a car accident settlement include:
Bringing the claim:

The first stage is always going to be filing a claim with the insurance company of the driver responsible for the accident. 

Analyzing the details:

Next, the accident will be investigated. Not only will your lawyer conduct an investigation, but the insurance carrier of the driver who caused the crash will also perform their own investigation. They will then try to shift fault away from their policyholder in order to decrease your settlement by as much as possible. 

Estimating the damages:

Once the investigation has concluded, the total losses you accrued due to the accident have to be calculated. This can include talking to professionals, like your physician, your mechanic, or even an accident reconstruction expert who might be able to shed some light on what caused the collision. 

Submitting a demand package:

A

demand package

summarizes the exact dollar amount you will need to cover your damages.

Negotiating with the insurance provider:

It is not uncommon for insurers to argue that the settlement named in your demand package is way too high. If both sides are unable to reach an agreement that meets your needs, your lawyer will prepare a lawsuit.

Going to court:

In order to ensure you are awarded sufficient compensation for your medical expenses, vehicle repair or replacement costs, lost income, and attorney fees, it may be necessary to take your case to court. 
Shapiro, Washburn & Sharp Can Help
Our law firm can help you pursue full compensation for your injuries and other damages by:
Fully investigating your car accident in a timely fashion in order to gather and preserve crucial evidence that will strengthen your case before it is gotten rid of, destroyed, or lost to time

Reviewing all evidence from the crash scene, such as videos, photos, and the

Virginia police crash report

, so we can accurately determine what happened and who is liable 

Preparing and filing your demand for compensation with the insurance company and negotiating for a fair settlement that provides the maximum compensation for your losses 

Taking your case to court if a fair settlement cannot be reached  
Call a Virginia Car Accident Lawyer After Your Crash
If you were hurt in a Virginia car accident, call the Norfolk personal injury lawyers at Shapiro, Washburn & Sharp right away to schedule a free case review. You can speak with an experienced member of our personal injury team about your options for recovery by calling us at (833) 997-1774 or via our online form.
Related Content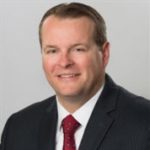 An experienced personal injury attorney with dual licensure in Virginia and North Carolina, Eric Washburn received a B.B.A. in Finance from James Madison University—initially worked in the information technology field before obtaining his law degree from Thomas M. Cooley Law School in Lansing, Michigan. Once an Assistant Commonwealth's Attorney in Danville, Va., Eric has been recognized by Super Lawyers Magazine as a "Rising Star" Super Lawyer in Virginia since 2014.