As challenging as it is to quantify just how much the use of electronic devices impacts pedestrian safety, the somewhat meteoric rise in Virginia pedestrian accidents over the last several years would suggest they pose a very real threat to pedestrians and drivers alike.
In 2021, a preliminary estimate of traffic deaths by the National Highway Traffic Safety Administration revealed an increase in pedestrian fatalities of nearly 13% when compared to the previous year. Approximately 6,000 pedestrians are killed, and another 85,000 suffer injuries nationwide every year. In the last ten years, pedestrian-involved accidents have caused over 60,000 deaths and more than one million injuries.
A traffic safety report from 2021 shows that 125 Virginians died, and more than 1300 were injured in pedestrian accidents in 2020; a number that is sure to continue to grow over the next few years.  
While distracted driving is a well-scrutinized topic, distraction on the part of pedestrians contributes considerably to pedestrian dangers and often leads to serious or fatal injuries. After spending decades working with pedestrian accident victims, our attorneys have seen first-hand the devastating results of distracted walking and distracted driving. 
At Shapiro, Washburn & Sharp, our Virginia pedestrian accident lawyers want everyone to understand the dangers of being distracted by an electronic device and do their part to keep everyone safe. 
Electronic Devices and Driver Distraction
Sadly, many drivers seem oblivious to the hazards of using electronic devices behind the wheel. They are a distraction and increase your risk of an accident. In 2020, distraction-based crashes made up 8% of fatal collisions, 14% of injury collisions, and 13% of all police-documented collisions. An estimated 350,000 people are injured in motor vehicle accidents caused by distracted driving every year. 
A few of the most common uses of electronic devices by drivers are:  
Texting

Manual dialing 

Answering the phone

Checking email

General internet use

Programming the GPS

Adjusting radio controls

Adjusting in-car features such as seat position and temperature
A driver whose focus is on an electronic device is more likely to drive dangerously. It restricts peripheral vision, affecting their ability to manage their speed, makes them less likely to notice road hazards, and slows their reaction time, all of which can be deadly for a nearby pedestrian. 
Electronic Devices and Pedestrian Distraction
When a pedestrian is engaged with an electronic device, they do not interact with their surroundings in the same manner. Distraction engendered by the use of devices such as cell phones, smart watches, fitness trackers, and earbuds while walking leads to basic safety mistakes and a reduced probability that the pedestrian will act prudently. 
Activities such as listening to music, reading emails, and texting have similar effects on pedestrians as they do on drivers. Some common behaviors observed in pedestrians who use electronic devices are:
Slower walking pace

Eyes focused down at the device

Unintentional deviation from their path

Smaller steps
October is National Pedestrian Safety Month. Even though it may seem Herculian in scope, pedestrian injuries and deaths can be reduced and pedestrian safety increased by ensuring that both drivers and walkers are aware of the dangers inherent in the use of electronic devices at inappropriate times. Responsible actions on the part of all who use Virginia roadways are crucial to pedestrian safety. 
The Legal Help You Need for Your Virginia Pedestrian Accident
Pedestrian-involved accidents can be catastrophic and even lead to fatal injuries. If you or a family member were injured due to negligence in a Virginia pedestrian accident, you need strong, dependable legal representation to ensure you receive full financial compensation. 
At Shapiro, Washburn & Sharp, our Virginia pedestrian accident attorneys are among the top-rated personal injury lawyers in Virginia. We have established our credibility and our reputation through dedication, diligence, and assertive legal representation. Schedule a free consultation by calling (833) 997-1774 or through the contact form on our website. 
Related Content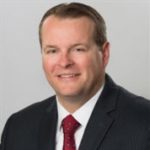 An experienced personal injury attorney with dual licensure in Virginia and North Carolina, Eric Washburn received a B.B.A. in Finance from James Madison University—initially worked in the information technology field before obtaining his law degree from Thomas M. Cooley Law School in Lansing, Michigan. Once an Assistant Commonwealth's Attorney in Danville, Va., Eric has been recognized by Super Lawyers Magazine as a "Rising Star" Super Lawyer in Virginia since 2014.