Most people's lives can get turned upside down by a personal injury that results from the negligent or intentional actions of another. When this happens, people may struggle to come to terms with their new lives, and even though they need help with the bills that may come with the injuries, they may feel like there is no time to pursue a civil suit for compensation. Unfortunately, leaving the decision to pursue compensation for a future date can lead to losing the right to sue.
A person may lose their right to sue another person or entity if the statute of limitation on their injury passes. The statute of limitations is a legal time limit beyond which a person cannot seek compensation for injuries caused.
Rules That Apply in Virginia
For most negligence claims in Virginia, the injured party has two years in which to bring a lawsuit seeking to recover damages. The two years is generally calculated from the time of the injury, although in some situations, the time can be calculated from the time of a person's discovery of the injury. This is especially true in cases involving medical injuries that may not be discovered for some time. For example, if a doctor leaves a surgical tool inside the patient's body cavity during surgery, the patient may not discover their injury for a while. Therefore, the statute of limitations in a case such as this would accrue from the moment the patient finds out or should reasonably have found out about the tool.
However, there are some exceptions to the law. For example, in Virginia, in cases involving a state or municipal entity or their employees, the injured person has six months from the date of their injury to submit a written notice of claim.
It is also important to note that for injuries sustained by minors or by someone with a legal disability, they may be able to seek compensation through a lawsuit for two years after reaching the age of maturity or after the legal disability is removed. A legal disability may be defined in different ways and can include a person who is in a coma, or who due to circumstances is unable to bring a lawsuit.
Speak to a Virginia Accident Attorney
All accidents have the potential to permanently change the trajectory of a person's life. If you suffered injuries in an accident caused by another party, talk to a Virginia personal injury attorney from Shapiro, Washburn & Sharp to find out all your legal options.
Accident injuries should not be ignored, and you deserve compensation for your suffering. Our firm has more than three decades of experience successfully advocating for injured victims and their families and will work diligently to get you the financial compensation you deserve. Call our office today to schedule a free and confidential consultation. We can evaluate your case and determine what type of compensation you may be entitled to.
RELATED CONTENT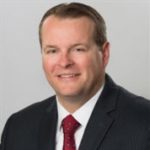 An experienced personal injury attorney with dual licensure in Virginia and North Carolina, Eric Washburn received a B.B.A. in Finance from James Madison University—initially worked in the information technology field before obtaining his law degree from Thomas M. Cooley Law School in Lansing, Michigan. Once an Assistant Commonwealth's Attorney in Danville, Va., Eric has been recognized by Super Lawyers Magazine as a "Rising Star" Super Lawyer in Virginia since 2014.