Getting hurt on the job in Virginia usually entitles you to seek workers' compensation benefits. Some restrictions apply. For instance, a select few employers such as railroads are exempt from participating in the workers' comp program, and you cannot receive workers' comp if you were drunk or breaking the law when a workplace accident occurred.
In some circumstance, getting hurt on the job may also give you the right to seek compensation from a third party, such as a contractor or an equipment manufacturer. You can pursue a workers' comp claim and a personal injury lawsuit at the time, but the procedures for each differ significantly.
LEARN MORE
The first, and perhaps biggest, difference is that Virginia law makes it almost impossible to sue your employer for negligently causing a work-related injury. Pretty much the only time a worker can name their employer in a personal injury lawsuit is when the company or agency broke the law by not carrying required insurance on the employee.
A Virginia workers' comp claim typically goes through the following stages:
Seeking medical care, as medical evidence for an injury or occupational illness being serious enough to keep you out of work for an extended period is required
Filing a report with your employer
Investigating the reported accident by the employer, the workers' comp program and, possibly, the legal team representing you in your claim
Submitting a formal application for the coverage of medical bills and the replacement of wages lost while recovering
Completing physical and occupational therapy as a condition of receiving benefits and in preparation for returning to work
Receiving either a return-to-work authorization or a letter that certifies additional treatment and therapy will not produce improved outcomes from health care providers
Going back to work or receiving permanent disability benefits through a program other than workers' compensation
A personal injury lawsuit also begins with the injured victim receiving medical care. After that the workers' comp and personal injury processes diverge sharply. Instead of going through a state agency, the injured victim must directly contact an insurance provider for the at-fault party whose negligence caused harm. Also, negotiations over what constitutes a fair and adequate settlement can go on for years. Workers' comp benefits are awarded by a mathematical formula.
Throughout personal injury settlement negotiations, insurance company adjustors will put great pressure on the injured victim to drop their claim or accept a small sum in return for ending the case. Failed negotiations result in filing a civil lawsuit, which begins an indefinite period of pretrial discovery (i.e., requesting and analyzing documents like accident reports and corporate emails), depositions from experts and people with important information about the case, and hearings regarding how evidence can be collected and presented.
The judge presiding over the personal injury lawsuit may require the injured person and the defendant company to attempt to reach a mediated settlement or to enter arbitration. Doing so can prevent a trial, as can having the defendant finally offer an acceptable settlement. When a jury trial does occur, it rarely lasts more than a few days.
If you suffer a work-related accident, it is probably worth consulting with a Virginia personal injury attorney who can offer an opinion on whether grounds for pursuing a third-party lawsuit exist. Even if you decide not to take that route, knowing your legal options can give you peace of mind.
EJL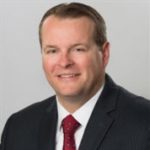 An experienced personal injury attorney with dual licensure in Virginia and North Carolina, Eric Washburn received a B.B.A. in Finance from James Madison University—initially worked in the information technology field before obtaining his law degree from Thomas M. Cooley Law School in Lansing, Michigan. Once an Assistant Commonwealth's Attorney in Danville, Va., Eric has been recognized by Super Lawyers Magazine as a "Rising Star" Super Lawyer in Virginia since 2014.