When a person goes to the hospital, whether in an emergency medical situation or scheduled medical care, the expectation is that they will receive quality and professional care to help them heal. What they don't expect is that due to the negligence of a medical professional and/or medical facility, that patient ends up suffering additional harm or even death. If you or a loved one has suffered a personal injury while receiving medical care – or lack of it – contact a Virginia malpractice attorney right away.
Hospital Safety
How safe is the hospital you and your family go to? How does it rate when it comes to preventing errors, injuries, accidents, or infections? The statistics on bad patient care are disturbing:
There are approximately 440,000 people who die every year because of medical errors, injuries accidents, or infections they receive while in the hospital.
Every day, 1,000 people die from preventable hospital errors.
One out of every 25 hospital patients in this country will develop an infection from their stay in a hospital.
Patients who are on Medicare are even more at risk – one out of every four will experience harm, injury, or death – separate from their initial medical problem – after being admitted to the hospital.
Many hospitals do provide quality care and put the safety and best interest of patients as a priority. Unfortunately, many hospitals do not. This has led to the formation of safety agencies that advocate for patients and their families. One of the most respected of these organizations is the Leapfrog Group.
The Leapfrog Group bills itself as a "… nonprofit watchdog organization that serves as a voice for health care consumers and purchasers, using their collective influence to foster positive change in U.S. health care. Leapfrog is the nation's premier advocate of transparency in health care—collecting, analyzing, and disseminating data to inform value-based purchasing and improved decision-making."
Each year, the organization issues a safety grade report on hospitals across the country, evaluating each one based on the facilities' overall record of patient safety. The online report is set up so that people can search all the hospitals in their state to see just how seriously each facility takes patient safety.
Virginia Hospitals
There are five categories that are evaluated:
Infections
Problems with surgeries
Safety Problems
Practices to Prevent Errors
Staff
Each category then has multiple subcategories, and all this information is used to determine the facility's overall grade.
In the most recent report, there are 73 Virginia medical facilities that have been evaluated. While many of these hospitals received an overall grade of either A or B, 13 of them received a grade of C, and one hospital was given a grade of D.
One of the major issues found in the D-grade hospital was how the facility responded to "never events." Never events are incidents and medical errors that never should happen because they are completely preventable when a standard quality of care is given to patients. Another area where this hospital fell well below the standard was the documentation of medications for surgical patients.
Contact a Virginia Medical Error Attorney Today
We put our trust in doctors and other medical professionals that they will heal us, not harm us. Medical errors are preventable, and the damage they cause can change a person's life forever. If you have been injured because of an emergency room or other type of medical error or have lost a loved one due to medical staff mistakes, contact a Virginia medical malpractice attorney to discuss what legal options may be available to you.
At Shapiro, Appleton, Washburn & Sharp, we have been advocating for injured victims for more than three decades and will work diligently to get you and your family the financial compensation you deserve for the injuries and losses you have suffered. Call our office today to schedule a free and confidential case evaluation and find out how our legal team can help.
RELATED CONTENT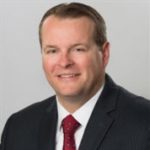 An experienced personal injury attorney with dual licensure in Virginia and North Carolina, Eric Washburn received a B.B.A. in Finance from James Madison University—initially worked in the information technology field before obtaining his law degree from Thomas M. Cooley Law School in Lansing, Michigan. Once an Assistant Commonwealth's Attorney in Danville, Va., Eric has been recognized by Super Lawyers Magazine as a "Rising Star" Super Lawyer in Virginia since 2014.