In order to maintain its vital economy, it is important for traffic to flow smoothly on Virginia's streets and highways. This can present a real challenge in a state with over six million licensed drivers with an average one-way commute time of about half an hour. Almost 25% of commuters in Virginia travel to Washington D.C. to work. 
Construction zones tend to create dangerous conditions for both construction workers and drivers due to the conflicts they cause between traffic and construction efforts. A better understanding of the common causes of construction zone accidents can highlight the measures that need to be taken to minimize the negative but necessary impacts of construction zones. 
The crews who maintain the state's roadways by doing construction are essential when it comes to commuters and other drivers getting where they want to go. A construction worker's job is both dangerous and difficult. When you see signs stating that road work is ahead, the law says you need to reduce your speed and follow all traffic rules to ensure your safety and the safety of those around you. 
If you were injured in a Virginia construction zone accident, speak with the reputable Virginia car accident lawyers at Shapiro, Washburn & Sharp to find out the best way to handle your case.
How To Drive Safely in a Construction Zone
Construction zones can be extremely hazardous for motorists and workers. In one recent year, more than 840 people were killed in work zone accidents across the United States. 17 of these deaths occurred in Virginia.
At Shapiro, Washburn & Sharp, we want everyone to make it home safely at the end of the day. To help keep you safe, here are a few tips for driving safely in a construction zone.
Decrease Your Speed:

The slower speed limits inside a construction zone keep everyone safe. That is why

Virginia fines drivers who speed

through highway construction zones up to $500. This includes maintenance or construction zones on or next to a highway accompanied by warning signs.

Get Ready to Merge:

The number of lanes available for driving is usually decreased in a work zone, resulting in bottlenecks that slow down traffic. Always watch out for partitions, cones, and other markers that indicate a lane is closed. Always use your turn indicator before you change lanes, and check your blind spots before merging.

Follow the Flagger's Directions:

The builders who direct traffic or operate traffic control signs are flaggers. The law requires you to obey their signals, signs, and instructions. 

Practice Defensive Driving:

The most common form of accident in a construction zone is a rear-end crash. To protect yourself, don't tailgate, reduce your speed, and allow yourself as much space as possible between your vehicle and the vehicle in front of you.

Anticipate Traffic:

As soon as you notice indications that road work lies ahead, know that this most likely means there is going to be traffic and a good possibility you may be late.  

Look For an Alternate Route:

Normally, signs are posted well in advance to warn commuters about upcoming road construction. Working out an alternate route ahead of time if you want to avoid the work zone entirely.

Avoid Distractions:

Distracted driving is the leading cause of car accidents in the United States. While distracted driving accidents almost always end in disaster, they can produce results that are absolutely catastrophic inside an active construction zone. Drivers should do their best to avoid distractions, keep their focus on the roadway, and bear in mind it's against Virginia law to

use a handheld phone while driving

. 
Did Negligence Cause Your Construction Zone Accident?
If you are a construction worker or a driver who sustained an injury during a construction zone accident caused by someone else's negligence, you might be eligible for financial compensation to cover your injuries and other damages.
As experienced car accident lawyers, we can thoroughly investigate your accident and determine if the negligent conduct of a dangerous driver, a government entity, or a construction company were liable for your injuries. Negligent conduct in a construction zone accident could include:
Failure to set out barricades, cones, or signs to protect you from any danger

Failure to shut down lanes that are unsafe due to ongoing construction

Failure to follow safety protocols within the construction zone 

Unsafe conduct by a construction worker or other driver

Obstructions or hazards in the road
Getting the money you deserve after a construction zone accident
If you were injured by someone else's careless actions, you should not have to pay your own hospital bills and other accident-related losses. At the Virginia personal injury firm of Shapiro, Washburn & Sharp, we can help you file a claim to get you the recovery you are entitled to after a construction zone accident. Call (833) 997-1774 and schedule your free consultation.
Related Content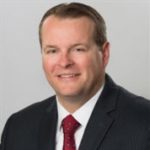 An experienced personal injury attorney with dual licensure in Virginia and North Carolina, Eric Washburn received a B.B.A. in Finance from James Madison University—initially worked in the information technology field before obtaining his law degree from Thomas M. Cooley Law School in Lansing, Michigan. Once an Assistant Commonwealth's Attorney in Danville, Va., Eric has been recognized by Super Lawyers Magazine as a "Rising Star" Super Lawyer in Virginia since 2014.